-added on Sep 24

Hi all.

Am in..hoping to do 30 models in 30 days.
About the challenge
: It was very strange for myself to just decide that I wanna do this challenge in the midst of the workload I already had. I had really loved the concept and I love working to meet impossible deadlines. I felt I could use this challenge to develop and polish my skills making things that I may never have to make in a studio environment. I am basically a character modeler (trying to be
) and therefore have not tried or am not much confident about making props and inorganic stuff. Am really happy I jumped in..am enjoying it. Whether I'll get time to do 30 is secondary for now.

About my tool:
My fave 3DS Max 8. The same for all models. Renders in mentalray/vray..post in photoshop.
Approach:
I plan to use box or poly modeling through out the challenge. I'll try keeping spline extrusion modeling and booleans out of my way for good results after turbosmooth. So choice of models also will be things that have a curvy edge to it. Something that could help me work my line flows and stuff out as well (yeah..even on inorganic models
just a thought)
1...2...3....ready!!
Heres
my 1st.
#1:
Segway
(4 hours 40 minutes) and a couple of hours to apply some basic shaders n render tests
Beauty 01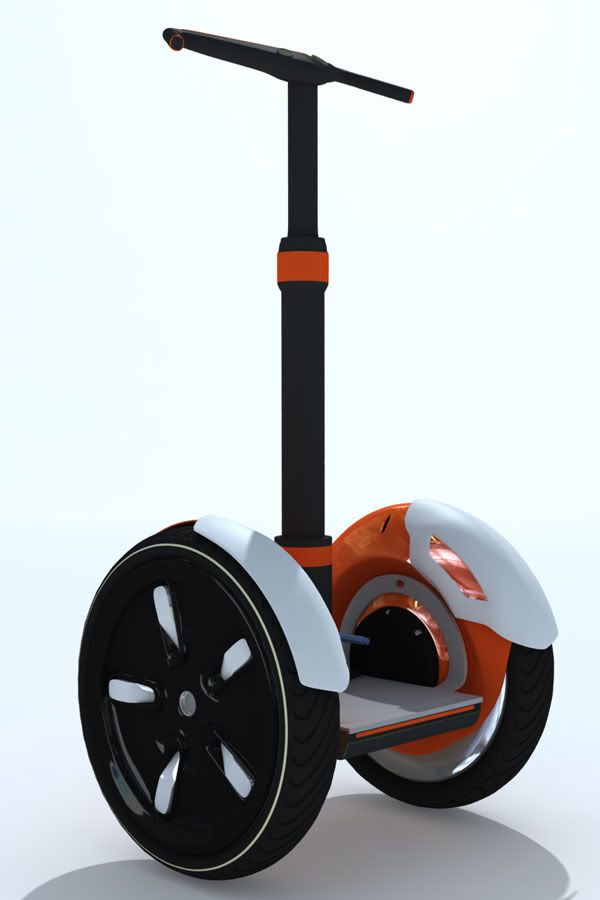 Beauty 02
Side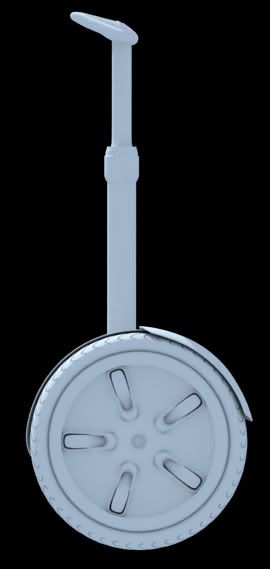 Front
Back
About Segway: I wanted to start off with something I havent seen. Segway on the list sounded good. Googled for Segway and I saw this really cool personal mobile. Made this at office freetime (2-3 sessions of it).