Thought I'd post up a quick demo from the digital painting I did for the
OFDW 002
here...hope it helps.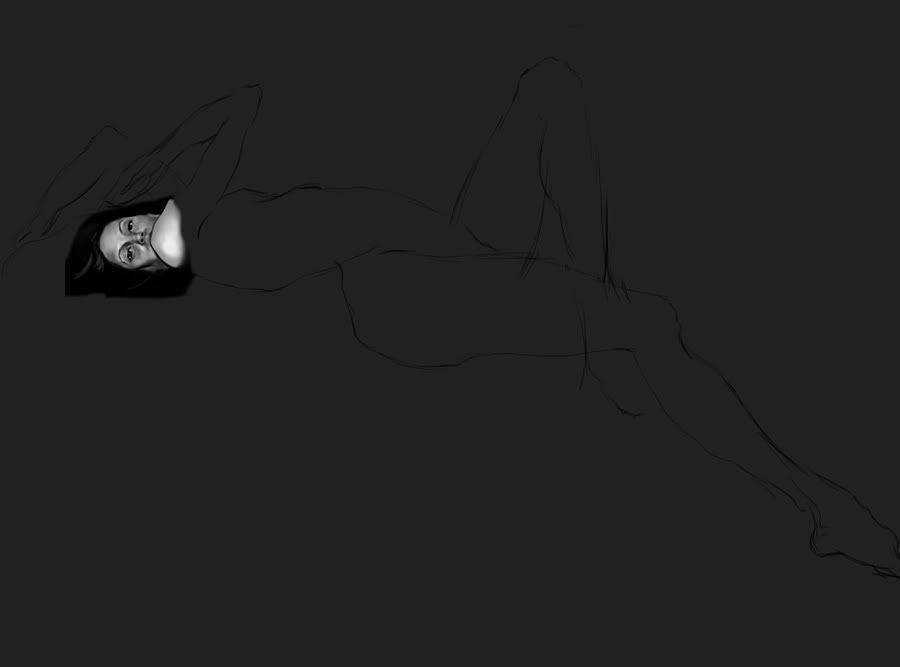 1. Note: I painted this image for the most part rotated 90 degrees clockwise ~ this helped me to better find shapes and proportions. Here I started with the face, and then outlined the figure in black on a gray bkgrd.


2. Roughing in the shapes.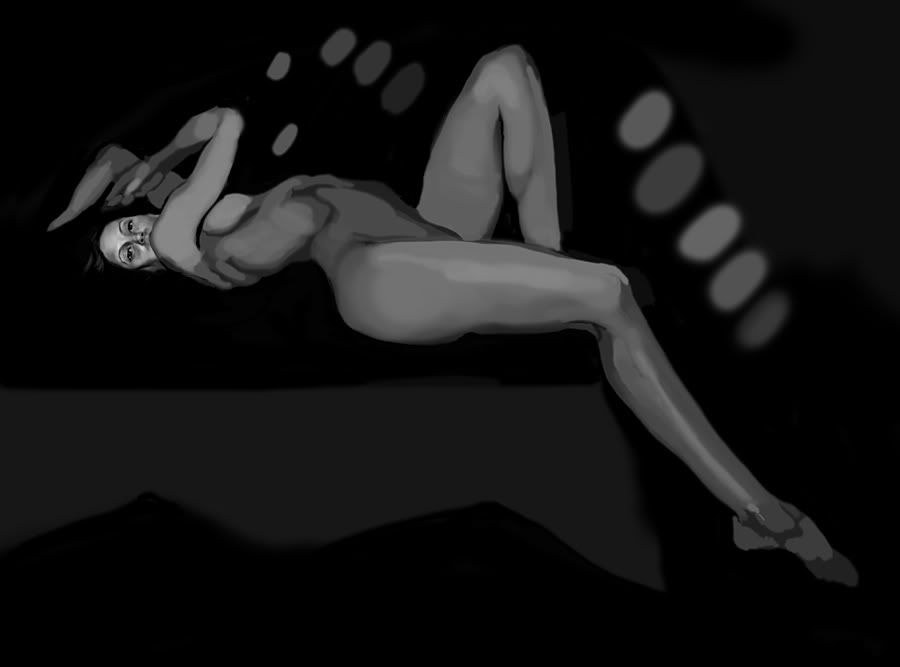 3. Sort of looking paint by number at this point.
4. More paint by number work, roughing in the values.

continued...