The is a character from my sketchbook, the copyright slug.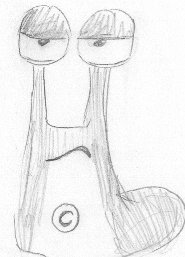 I'm trying to model him in blender and I have a question.
First I'm confused about UV mapping. All I want is to get the (c) logo in front of him without having to map the entire slug. The way I did it in wings was to import the image as a plane, and connect the two when they were both material mode.
Any idea?