CopperCube
, the editor for creating 3D apps and games has been released today in version 4.0. It now includes the possibity to also generate Android apps, and has Particle System support.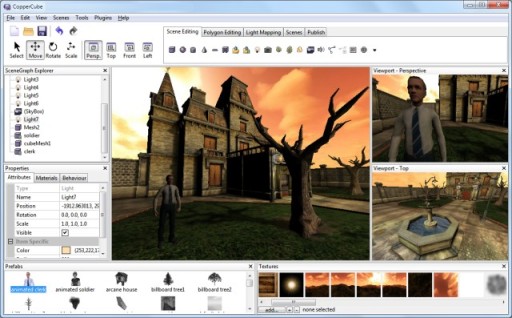 From your 3D scenes, without programming, you can create games, 3D model viewers, architectural visualizations and product configurators with this editor. You can create Windows and Mac OS X apps, Flash files, WebGL websites with it, and now also Android Apps. Mix in the new Particle System feature, and you can create really nice interactive 3D scenes. There are a few new demos on the
CopperCube website
, showing this.
Details about CopperCube:
http://www.ambiera.com/coppercube/index.html
Download:
http://www.ambiera.com/coppercube/download.html
Hope you like it!