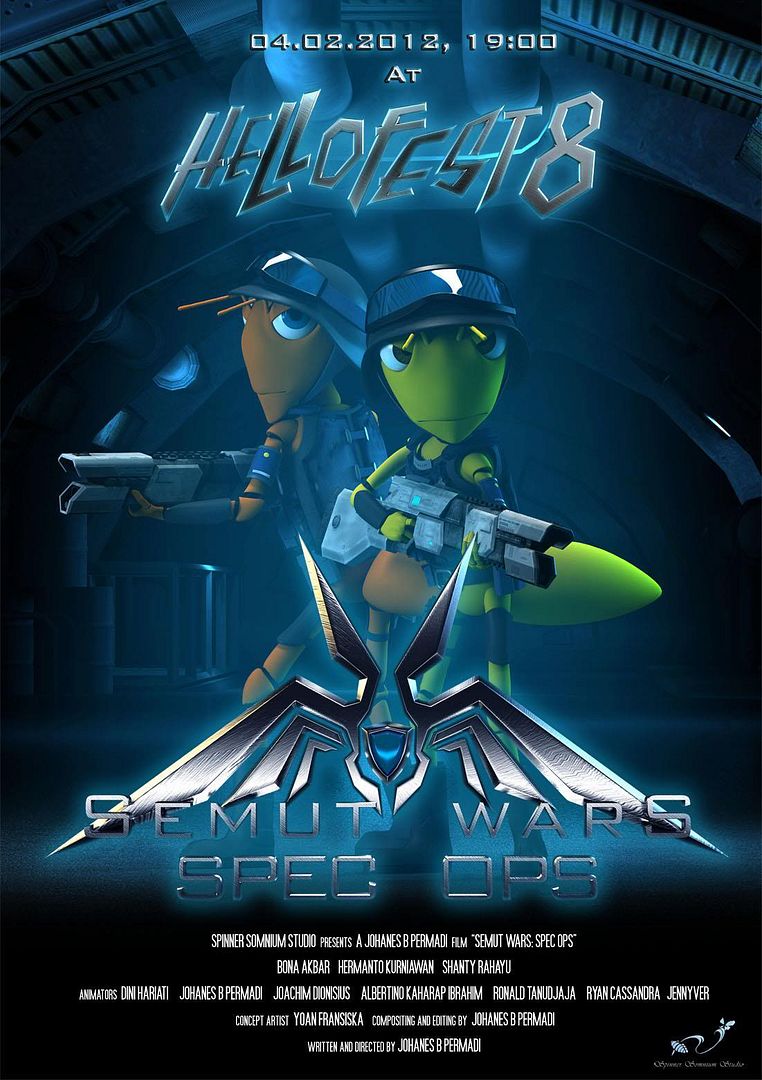 Hi, name's Johanes B. Permadi, from an indie animation house Spinner Somnium Studio
I would like to show our team's work: Semut Wars Spec Ops. ("semut" means "ant" in english)
This animation is nominated at Indonesia's biggest pop culture event, Hellofest 8 (it's their 8th event) at February 4th 2012.
The story is about two special operative ants that has been given a mission to destroy enemy's missile installation.
Although this work is finished, there are still some technical misses like flicker or something else. I would also like to receive constructive comments and critiques, especially in the plot element, which I think is the most major problem in this animation.
It's in Indonesian language, but we added english subtitle in it, so it should be understandable for international viewers. Here's the youtube and deviantart link:
Youtube Link:
http://www.youtube.com/watch?v=ZJ7v7F1Sh1c
Deviantart link:
http://councilor.deviantart.com/art/Sem … -283334219
Semut Wars Spec Ops is using free royalty scores.
Thank you very much and Enjoy!