CARICATURE EXAMPLES


As you can see from the crazy looking examples below you can get many variations and designs from liquify VERY quickly. Caricatures are mainly about exaggerating features onthe person. You really don't want to do what I did below and just make anything at random. You have to find something about that person that makes them unqiue, like their big head or teeth and exagerate it. In a good caricature you want to try to capture their personality or expression. The example below shows many different styles often used.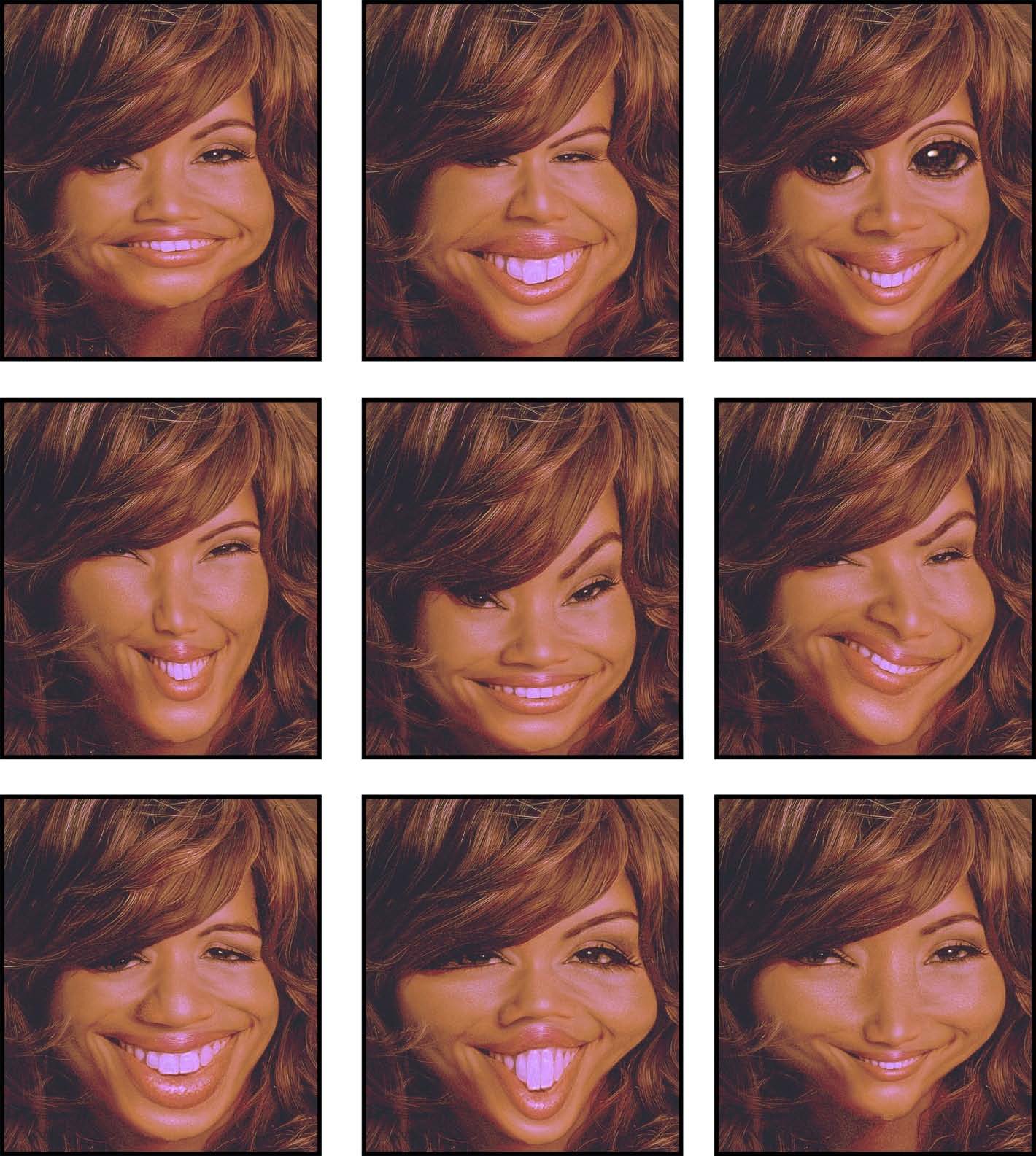 Video Example
(Sorry guys cant seem to figure out how to embed video at cgtalk : (
Here's a link instead
THE THOUGHT PROCESS
Lastly, here's how I think of creating caricatures of any kind.
1.) You have your picture you want to caricaturize.



2.) You find proportions you either wish to enlarge or shrink, stretch or
squash. Here I squashed the head, and enlarged the ears.



3.) The final step usually involved with creating caricatures is to add personality
to the picture and warping (optional) the proportions so that the features
aren't following a straight line. You want the figure to feel less stiff.
Personality can be added by the type of attitude you give the character from
tweaking the eye brows, mouth , or pose of the character.



I hope you enjoyed this tutorial. If you are interested in learning many more techniques like this and information and strategies on how I made the portrait before it was "caricaturized" just hit me up, or check out my webpage at my page...