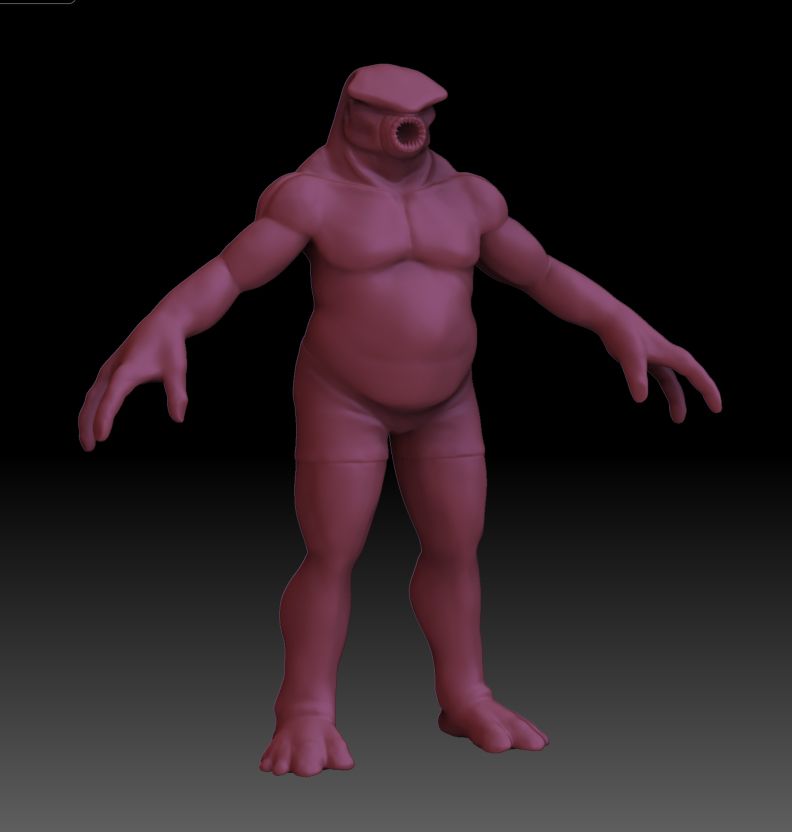 Just some insight into my thought process:
I really liked the 'flabby' Parasite from All Star Superman and Superman: Secret Origin since it makes a great contrast to Supes' cut physique, so that's the look I'm going for. I'm also trying to work in some traits of a flukeworm because leeches have been done to death. You can't see from this render but he's got "mouth suckers" on his palms like Morbius from the 90's Spider-Man animated series, and his middle and ring fingers are still there but have atrophied into useless little nubs. Lastly, he's wearing 'Kirby trunks' because why not.
Comments and critiques welcome.