Hello,
I've been trying to get my UVs from ZBrush into Maya for a while and I'm about ready to pull my hair out, haha.
This is what it looks like in ZBrush originally.
This is the process I use -
UV Master -
Work On Clone
Unwrap
Flatten/unflatten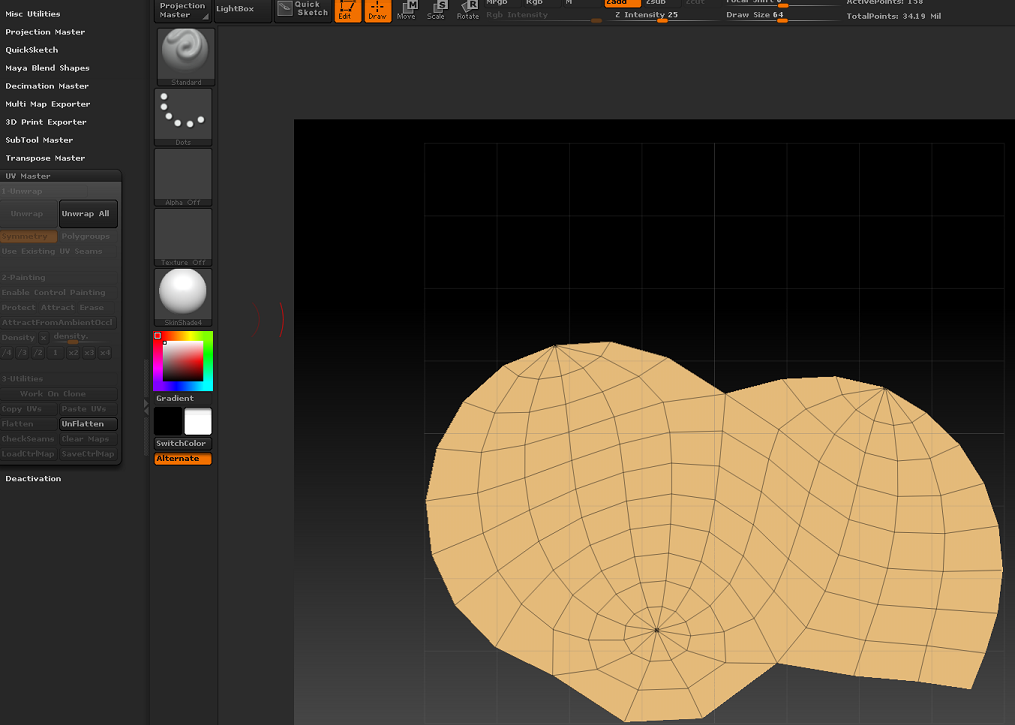 Copy Uv, I go to my High Res sculpt, Paste UV, then Texture Map menu
New From Polypaint
Clone Texture
Export Bitmap
Then I load Maya and go into Hypershade, Metalray materials and make a new material, mib_illum_blinn
I set Ambience and Ambient to 0. Index of Refraction to 20.
Diffuse, load file, assign material to selection.
Then I get this...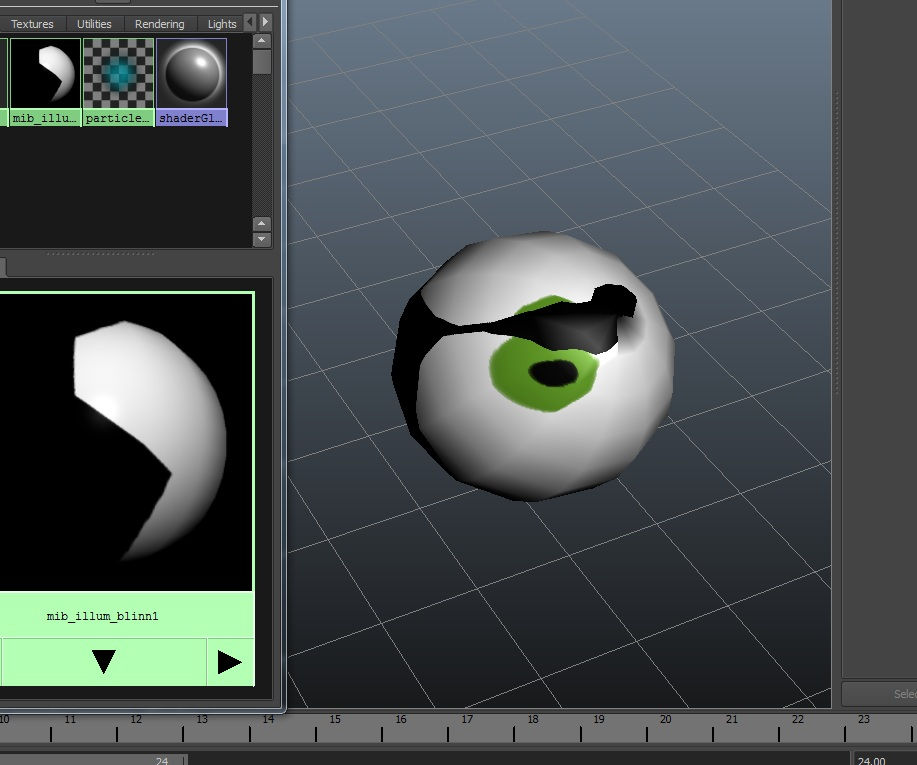 I've no idea what has gone on. Can anyone help? I've tried flipping V and/or H but it doesn't seem to help.