Hello All,
I am learning C4D R11.5 And AE CS5.5. I am doing below steps :
1. I create a 3D model in C4D.
2. Then I apply video as material.
3. Animate that model.
4. Give Compositing tag and External compositing tag to the model.
5.Then render it and import in After Effects.
Please see below image.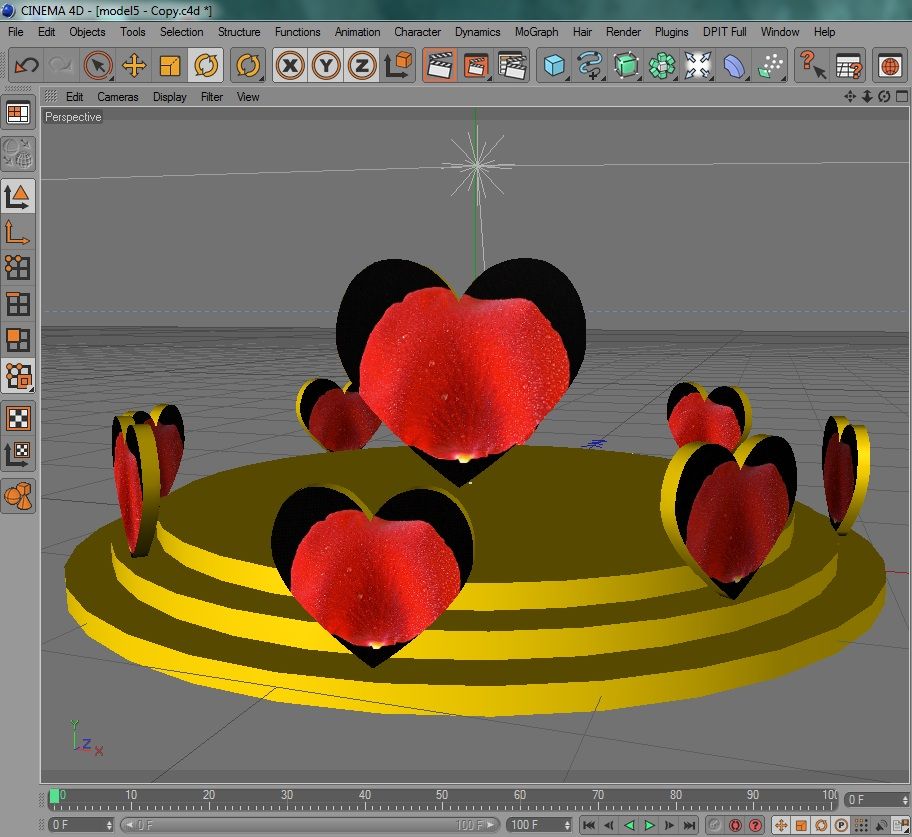 As you can see I appllied a rose petal video as material on above model, but I need to change that video frequently. For example I have appllied "A" person's video on that model, after some days I need to apply "B' person's video then "C", then "D".etc.
I am trying to use special passes (Buffer Object) for this purpose, but it doesn't work properly. Moreover,
everytime first I have to change material in C4D then render that and import it in After Effect and again I have to render it from After Effects
Is there anyway to make this simple and easy???
For example I can just change that video by drag and drop in After Effects.
Is there any plugin or any trick???
I know this problem is happening because After Effects is not a 3D but 2.5D software. So I also want to know that is there any 3D software in which I can create 3D models and give them video effects also.
I hope you all will able to understand what I want to ask.
Sorry for my poor English.
Thank you.
Regards,
Vipati