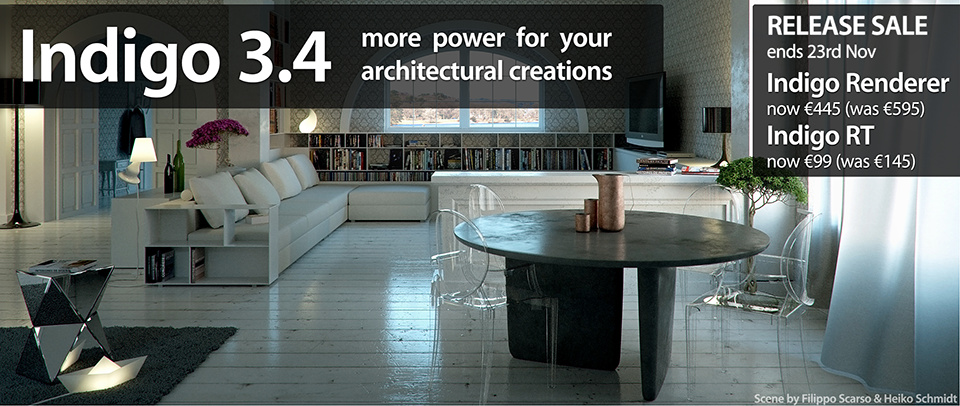 Glare Technologies is pleased to announce the release of Indigo 3.4 Stable!
Indigo 3.4 brings several major new features to the visualisation professional's toolkit, including the ability to render with section planes and orthographic cameras. Performance and convergence speed is greatly improved, IES support has been overhauled, and a brand new native plugin for 3ds Max is included in this high-powered update!
Read more about the other exciting features and improvements here:
http://www.indigorenderer.com/threepointfour
We'll be running a 25% to 33% off sale until the 23rd of November, during which Indigo Renderer will be priced at only €445 (normally €595), and Indigo RT only €99 (normally €145).
Upgrades from Indigo RT to the full Indigo Renderer will also be discounted, at only €345.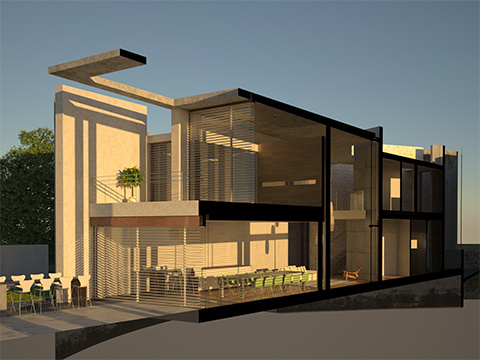 GH House courtesy of Ronen Bekerman, scene by Arthur Staschyk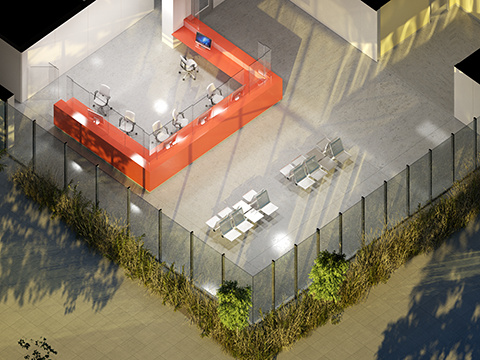 Garden Lobby by Tom Svilans (StompinTom).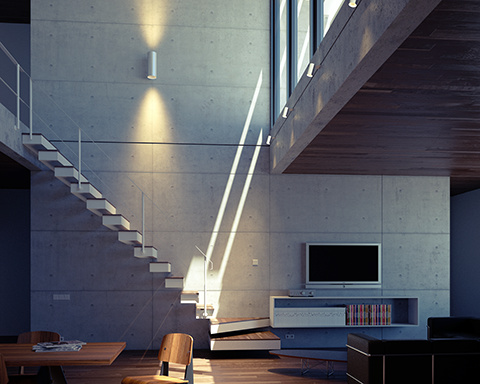 Living room scene by Markus Menzel (Mor4us)