Hello All,
I am currently trying to rig a spreader bar, which for those who don't know, its basically a piece of metal with two wire ropes hanging from each end. This is used on to cranes to pick up heavy objects at a construction site.
I am trying to make the rigs wire ropes to move dynamically, as well as anything that it has to pick up. I have successfully setup the dynamics on the two wire ropes and I can have them both move freely when using the master control.
Now the Issue! I cant figure out how to have both wires picking up one object. I have tried everything from parenting, to using hair "stick constraints", and creating a separate joint chain for the object with a rigid bind. The closest I can get to achieving this goal is having the object connect to only ONE of the wires.
Here are some screenshot pictures of my setup:
[IMG]
[/IMG]
[IMG]
[/IMG]
[IMG]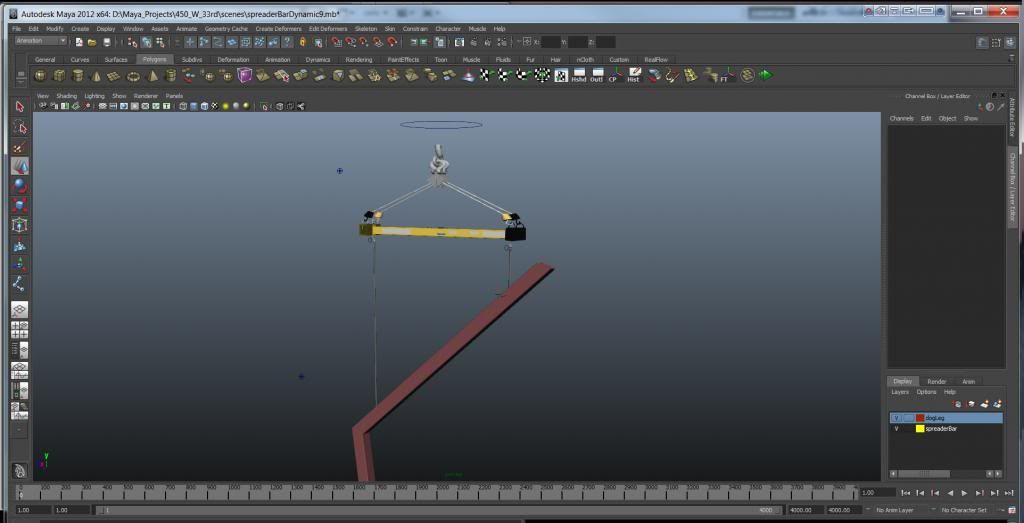 [/IMG]
If anyone could help me figure this out it would be greatly appreciated.
Thanks,
Tim