More detailed one with characters drafts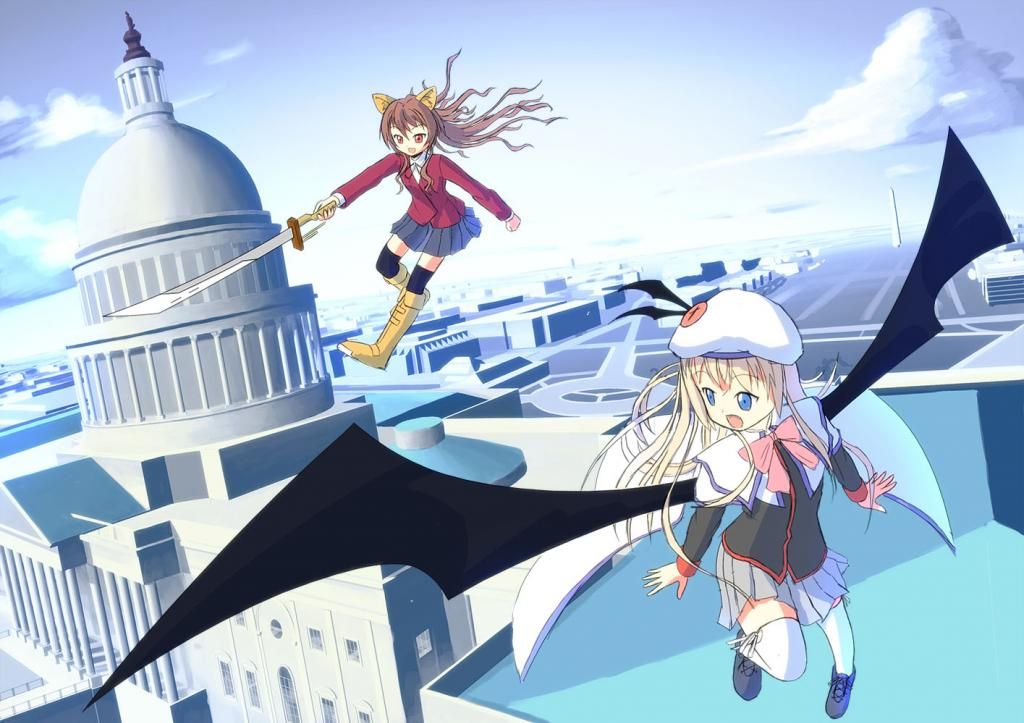 The colors are different from the thumbnail. I think I will have to rely on this forum for a long while until I can spot the problems myself.
Right now my guess is there is something wrong with the bottom-right character's shape or pose, and the dark shadows of the background buildings.