How can I determine it?
I have a Quaternions output using R1 as Rotation Angle and V2 as Rotation Axis.
How can I determine how many degrees it will spin in one second, just like the spin operator?
my setup is just like this. nevermind about the numbers and the filter input.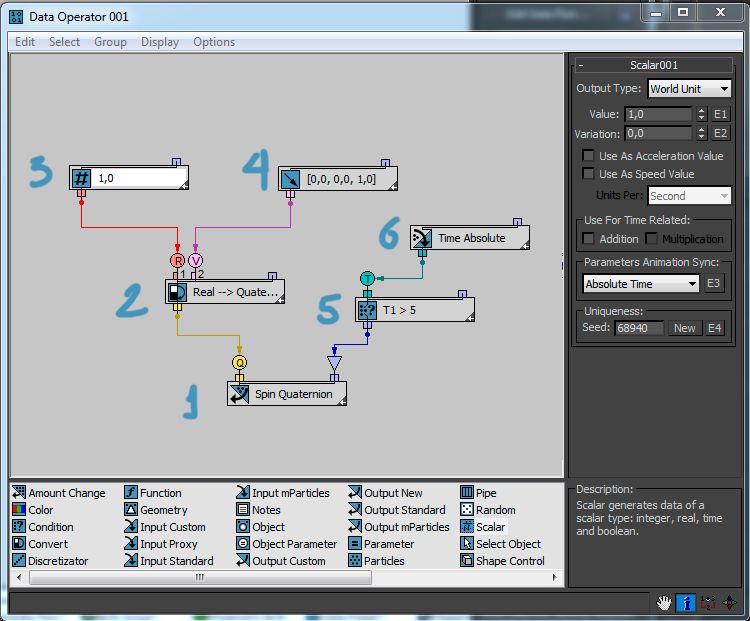 I don't think it's related to ticks, just like speed. It might be something related to degrees.
Thank's