Just done what I might consider to be the final render. That said, I'm not to happy with a couple of textures, particularly on the far wall surrounding the door so might change that later today. Anyway, if anyone would like to make some suggestions now's the time.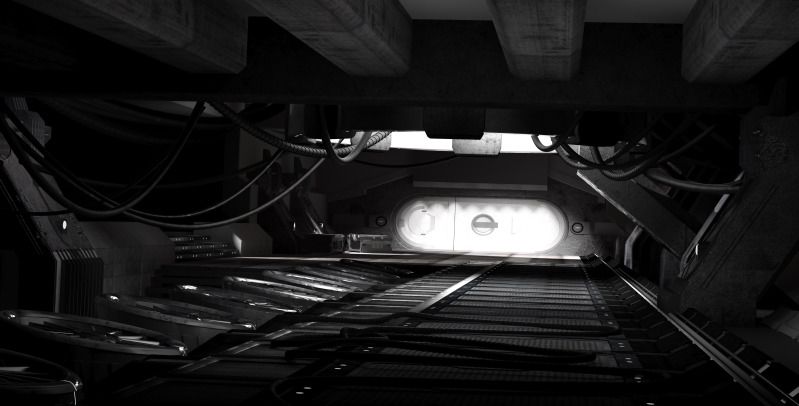 High Resolution Image
[5000px wide]
Of course the final render isn't really the final image, I will have a lot of work to do in Photoshop - lots of smoke, lights, slight blurring in the foreground etc. I also think I'll leave the image in greyscale.