I will probably use a different composition than this, but I thought this was a pretty funny approach to this challenge. I am open to any ideas of how this composition could be more effective. any C&C would be greatly appreciated. Thanks
Also, Just reading through the rules of the competition and rule #27 says:
"Images must conform to nominal decency guidelines. Any image deemed to contain content that depicts violence, racial, political, religious, sexual or any other inflammatory material in an inappropriate manner may be disqualified and removed. Interpretation of what is, and is not, appropriate material is the sole discretion of Ballistic Media and/or its appointed agents."
Will this piece get removed?
[IMG]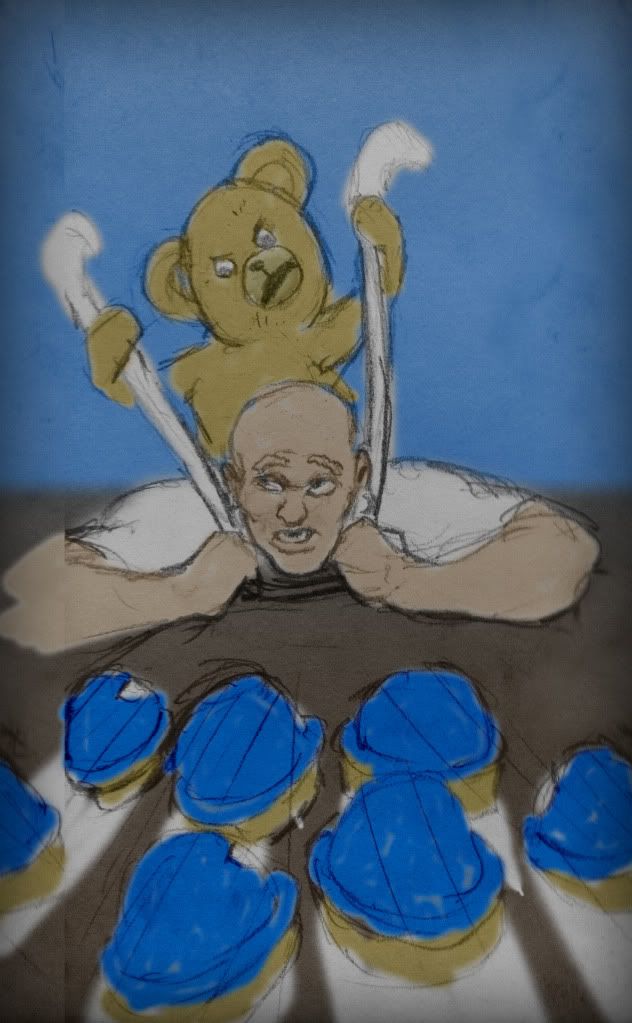 [/IMG]