Originally Posted by
Lemog

:
Yes Corvax... I think too you have many color range on your drawing... but your way seem good anyway... continue it, refine it... and at the final... adjust its tones... that will be good...

The arm appear already very good... I wait the same level for the other part... go Corvax
Thanks Lemog
.
I'm just gonna correct the colors as I go along, ad this point I still have to touch every single part of the image again so there are lots of opportunities to fix them.
The blending does somehow seem to help a bit, it makes the colors look a bit more uniform then when they lay hard-edged against one another.
looking forward to see your contribution to this workshop..
Originally Posted by
Rebeccak

:
David,

Wow, only an hour? Great start! Definitely looking forward to seeing how this turns out.
*he he*
thanks a lot... but don't expect me to keep up that pace, I can only work fast in the beginning once I have to refine anything it takes me ages
.
Okay and now for an update: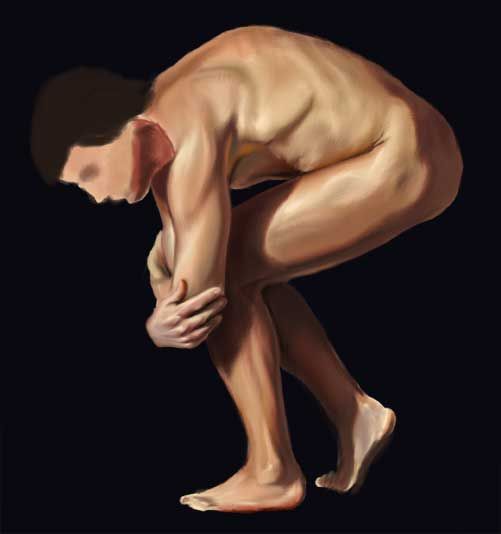 ~David René.