Hi guys,
I spend some very good time in rendering my 274 frames in Maya and Mental Ray and now when get to work the final render layers and passes in Nuke something odd is happening ( at least for me as I'm just learning all of this on my own). So perhaps I need to mention first that all of my materials are Mia_x_passes and MR Car paint. Then I rendered the following passes:
ColorPass_diffuse
ColorPass_indirect
ColorPass_MasterBeauty
ColorPass_specular
Ten the render layers are:
AO_ground
AO_bike
MotionVector.
Shadows layers for the ground and the bike.
Now I'm not sure what exactly I did wrong, but when I start organizing and composting in Nuke I started getting this odd results out of my color passes.
Ok here are some scree prints of how the situation looks like:
DiffusePass
Indirect
Specular
MasterBeauty
And here how it looks down the line when start composting them: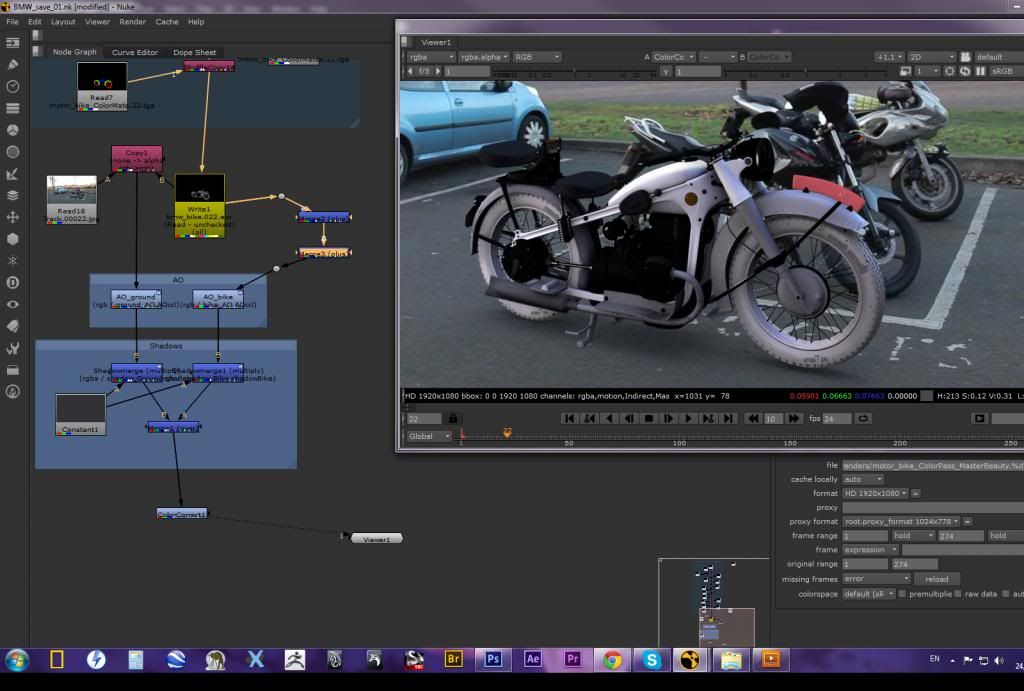 Guys I'll be very grateful if you can help me with this.... if something is not clear please ask me I will get you some more details as long as we can sort out this.
Thanks.