I have a comp setup - a test using Vray's new EXR2.0 output.
I pretty much set it up like this tutorial:
http://www.youtube.com/watch?v=19w3vkFp5X0
And here is mine: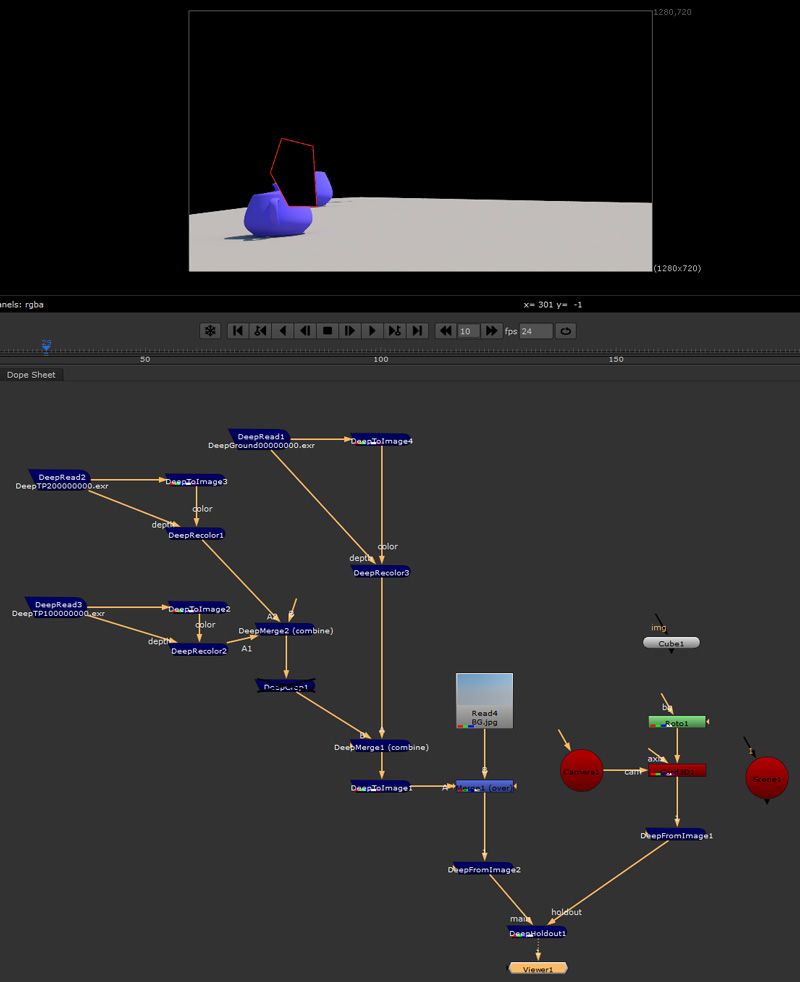 Read1+2 are teapots
Read3 is ground plane
Read4 background
So it looks as I'd expect, I can view the deep channel and values correspond to my 3DS Max scene units (cm). I then tried to stick a rotoshape onto a Card3D node and place that between my two teapots and here lies my problem.
I exported my render cam from 3DS Max as FBX and loaded that into my camera (I think that's what I was meant to do).
I then tried to set the uniform scale in the card node and hoped it would correspond to the deep channel depths - this is what was shown on the tutorial but he brushed over than part.
Currently the card 3D depth is reversed, a depth of about 350cm places the roto between the teapots but the depth seems to be reversed and possibly skewed.
Can someone point me in the right direction please?