RebeccaK suggested I post some stuff here. I'm not really looking for feedback, but feel free if you like.
I had the amazing opportunity to spend my final school year at RISD's extension in Rome Italy. The following sketches are from January to October 1991, more or less in chronological order...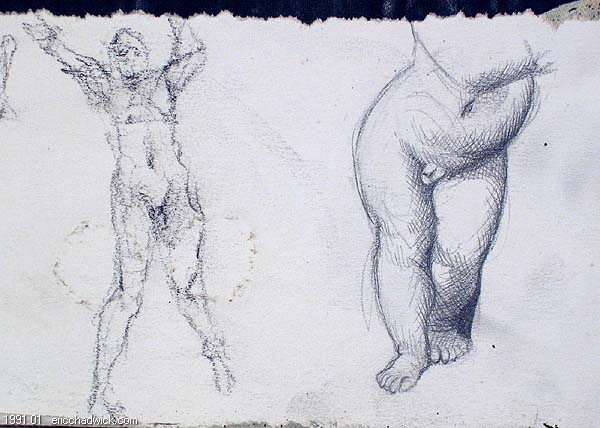 Sketching a couple Raphael paintings in the Vatican. Charcoal pencil, graphite pencil.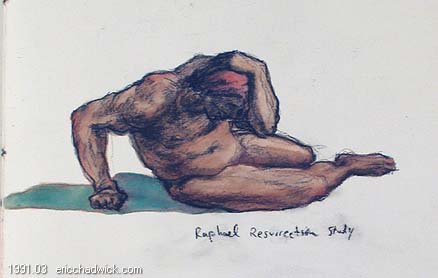 Another Raphael study. Charcoal pencil and watercolor.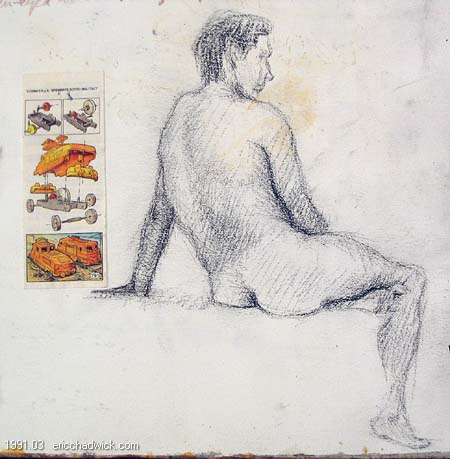 I loved those Kinder Sorpresa chocolate eggs, the ones with the little toys inside.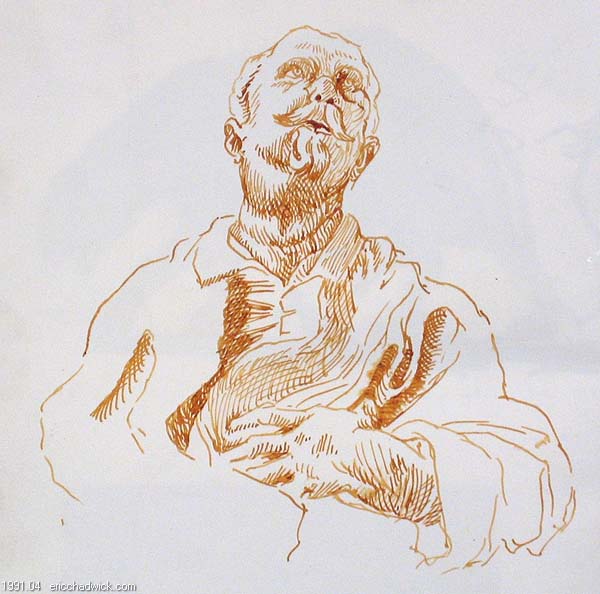 A study of a Bernini bust, done with an old quill pen.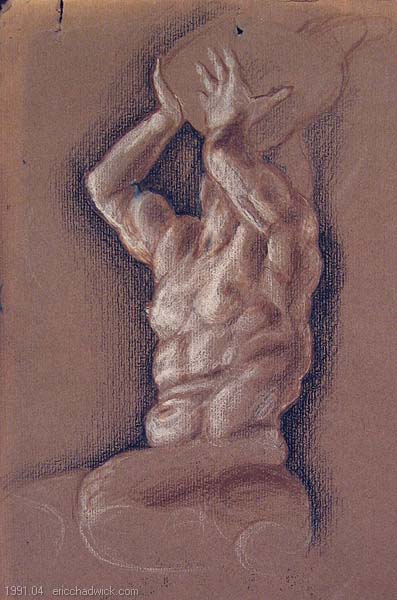 Bernini's Triton fountain in Rome. White and brown Prismacolor pencils.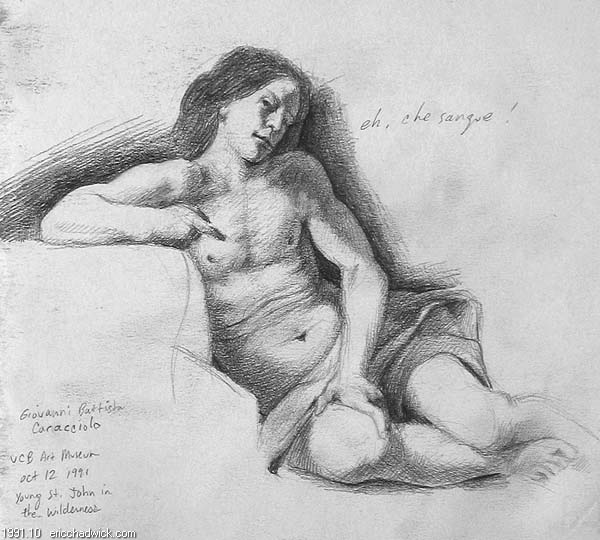 Pencil study of a painting in Berkeley California.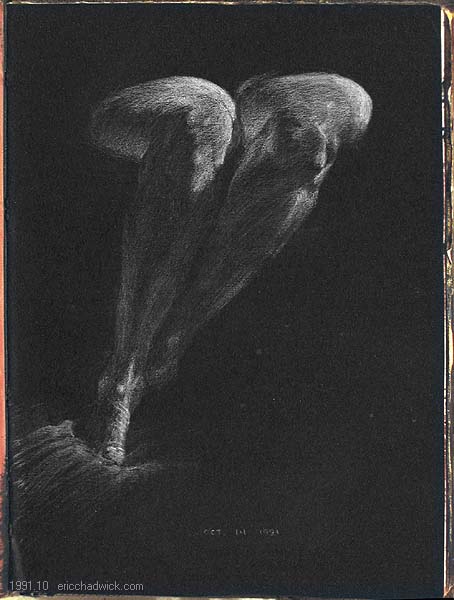 White prismacolor pencil on black-painted paper. I like this one a lot.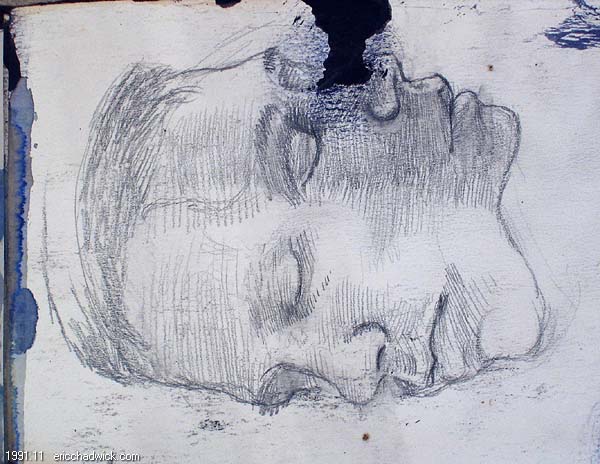 Pencil of my brother sleeping.
Here's a piece from 1991 when I was fresh out of school. Black and white charcoal pencils on acrylic-washed paper. Spent about 4 hours on this one. Damn proportions... the length of that left bicep bugs me to this day. Overall I like the piece though, fun crosshatching.