Hey guys, i'm trying to create kernels transforming into popcorn in a realistic way.
I have some particles that change it's shape through another event and I just realise that those new particles (on Event 002) can't have their own mP Shape.
That's my setup: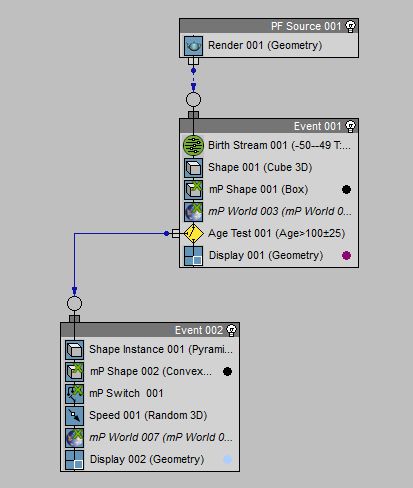 In 3ds Max online help i found this note:
"Like the particle shape, the collision shape specified here persists throughout the particle flow, even when particles move to other events. Also, the collision shape, once defined, cannot be altered by a different mParticles Shape operator in a successive event."

Somebody knows if there is another way to do this? Maybe with data operators?
Just in case, thats my scene.
http://www.youtube.com/watch?v=zAr7...eature=youtu.be
Thank's