Hey everyone! I'm suffering with an issue in my 1080p 30fps VRay render. Not cool! I'm 90% through a final production render farm with 5 separate machines that have quad-core processors so needless to say, I was pretty angry at myself for not testing the shadows out further before starting this render! These are nearly the last 200 frames I was rendering of the animation render order, where each frame is taking about 10-15 minutes.
Everything in the render looks fine except for some glitchy shadow artifacts: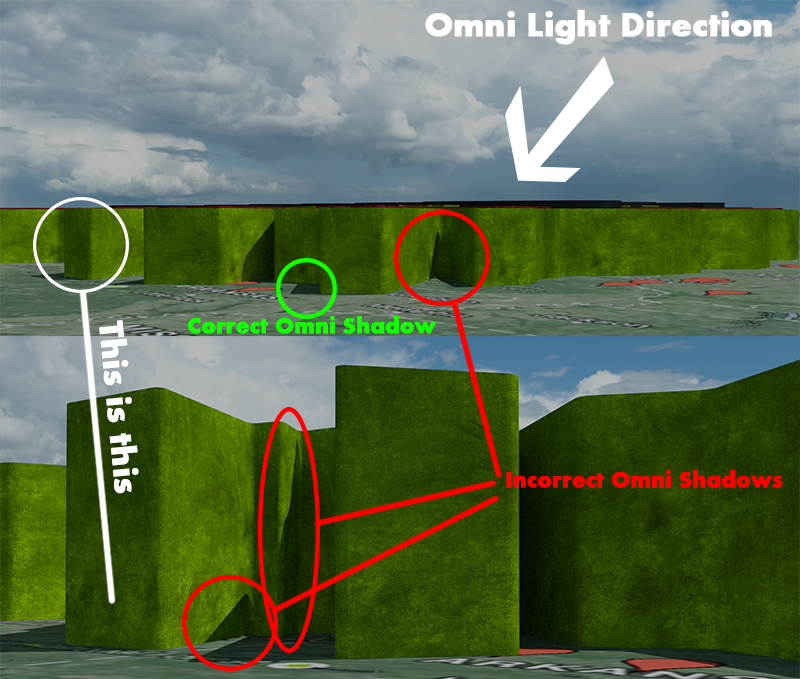 I don't know what is causing this in the lighting-- it's not the architecture. Toggling the omni light off fixes this issue, but also changes the lighting of the scene and takes away my shadows. I cannot change the overall lighting part way through a render.
I just wanted to seek everyone's immediate expertise. Don't be fooled by the elite HDRI skymap-- I am not very skilled with 3ds max. This problem needs to be addressed as soon as possible though if I have any intentions of fixing this. Is there any way I could pinpoint the problem and fix it without turning off the omni light?
Edit to add two more words: SAVE ME!