Is there a way to align the particles by an objects normals and keep it aligned while the particles walk around?
I'm trying to make some ants run over a cubes surface. They have to stay aligned by speed space follow while they walk all around the cube. I'm trying some RnD with teapots for now.
I tried with data ops, getting the surface normal and the objects closest point but i have no idea on how to use it properly with the rotation.
The scene can be downloaded here:
http://www.4shared.com/rar/ew4J2pp2ba/ants.html
And thats whats going on: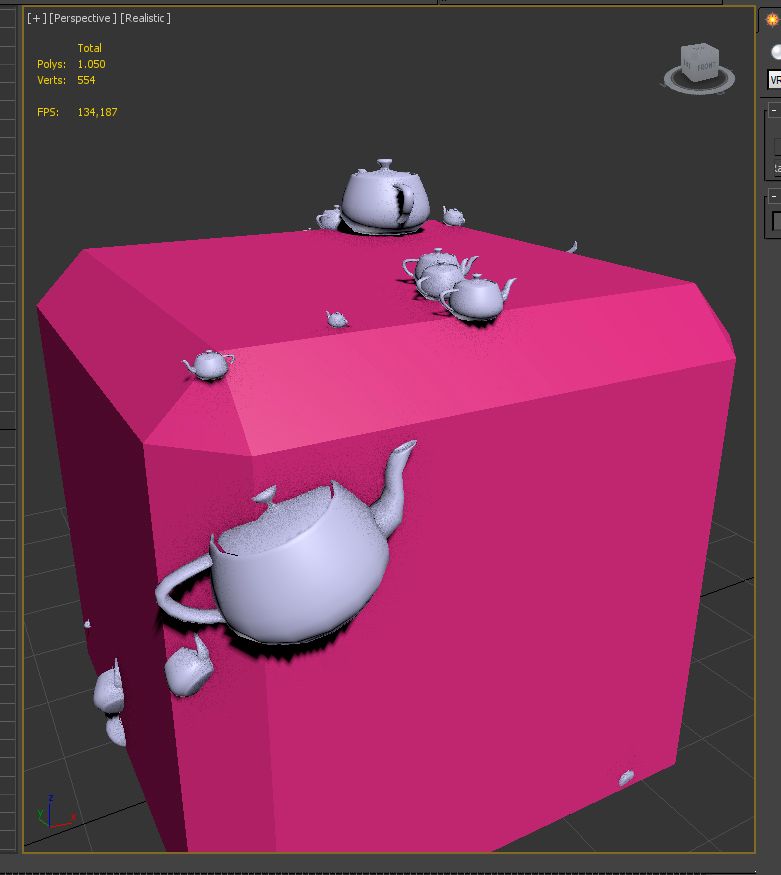 Thank's in advance
Alvaro