Hi guys, I'm an italian car photographer. I shoot mainly for magazines but would like to move my pictures to
another level, trying to do the opposite you normally do with cars and 3D. Instead to put 3d cars in real
environment, I would like to put real cars in a fake one. I know, it seems stupid, but what's the reason to do this?
Because you can create very beautyful lights on the car everywhere, but if you are stuck in the rain or in a bad location, there's nothing you can do...
Also I do a lot of studio's stuff, and it's always on white, white, white....
What if you can add later a very grainy tarmac, or a black wall, or a red curtain? No need to build too much complicated scene, just a floor with 2 or 3 walls visible.
Example there (sorry for copyright)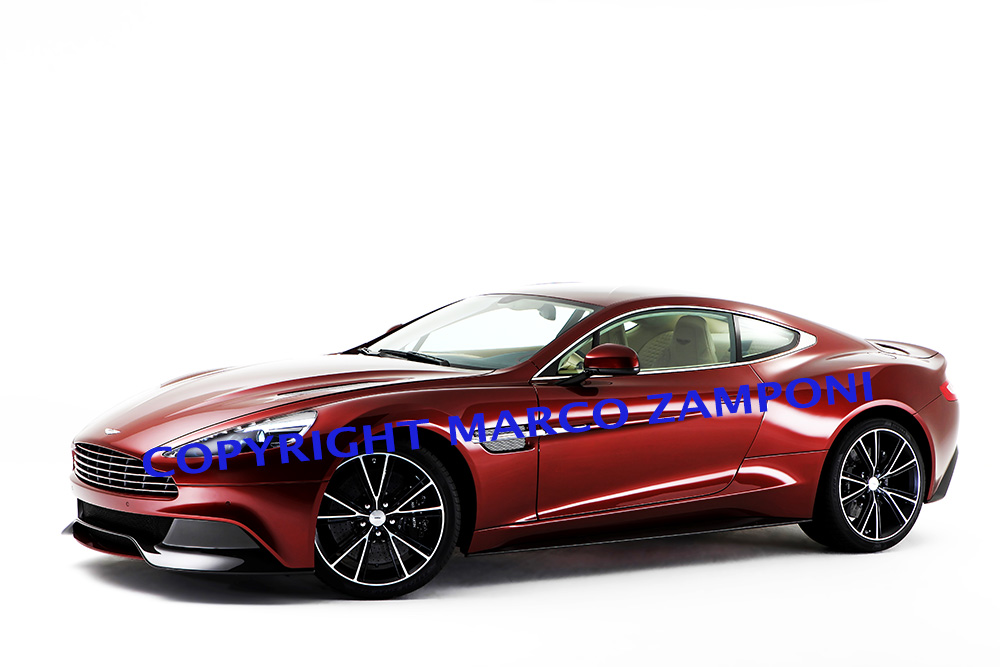 this is my picture, it was an exclusive shooting for each country in one studio in UK, very time limited, and all the photographers took almost the same images (just google "aston martin new vanquish and you'll see). All but one, look there
http://www.diseno-ar...artin-vanquish/
Car is the same of mine, but of course the background is not. Just with the 3D they achieved a completely different result.
This
and this
have the same digital floor and environment
This is what I would like to learn to do, add digital background (very simple, not need for complex architecture or big scenario) to studio photographed cars.
Any idea? Mine is to create a floor with walls, give them textures, some lights, render, and then compose in Photoshop. I can have access to 3Ds Max 2014
Could be a good idea to use the picture as a background for the camera viewport, add a mask so that only the parts excluding the car shape are rendered?
If the camera is matching the original photocamera angle, it should work.
Any other hints? Use just Photoshop?
Wrong place to ask?
Cheers
Marco