Hello CGTalk! I was advised to repost my post here
I am in dire need of assistance today. First of let me make it clear that I am a complete novice in rigging for Maya. The only rig I have ever made was a bipedal human rig, dabbling only in paint weights and using only the joint tool and IK Handles. I don't know anything like a reverse footlock, foot planting, blendshapes, contraints, etc... So basically the simplest of rigs.
I am eager to learn more, but resources beyond that level are scarce for me and online tutorials either seem too advanced or too outdated in general (my college teaches me nothing too, sadly).
Now to the actual problem. I set myself the task of rigging and animating a bird for my animation project. I have tried to work out how I should do the bird's
wing
but due to my lack of knowledge I'm not getting very far. Tutorials for Maya seem to be non-existant or too complex for me. I was following this tutorial, for Blender, but got stuck at about the 4th step because Maya does not seem to have these options.
http://www.hartworks.net/blender/jared/
I really need help with this rig. I have created a bird's
wing
like the one in that tutorial and I have put joints in all the feathers but I am now stuck.
Can anyone help me to sort this out or otherwise direct or inform me of another method I may use to animate?
The bird in question originally had small flightless wings but I hoped to adapt the principles of the other
wing
to work on the smaller one. It has the body structure of an emu or ostrich. The rig and model was also originally meant to be at a video game standard but as there seems to be no resource for animating birds for games I am at a complete loss. Keep in mind I am very novice!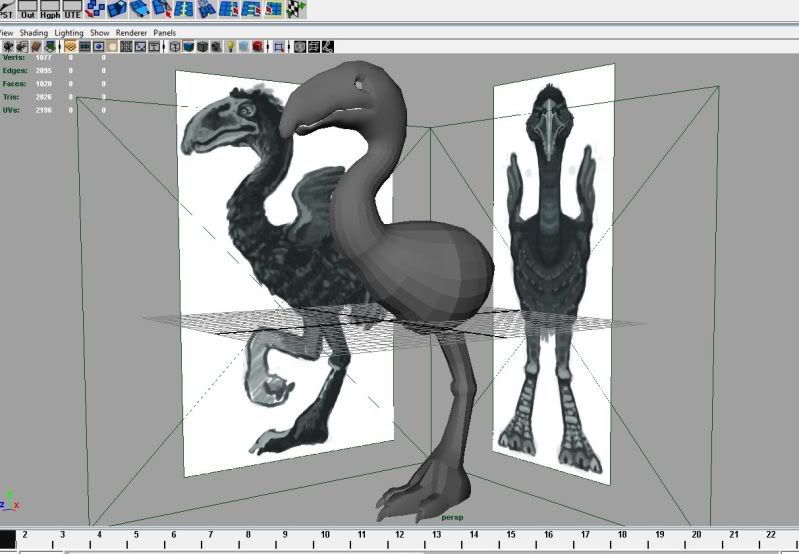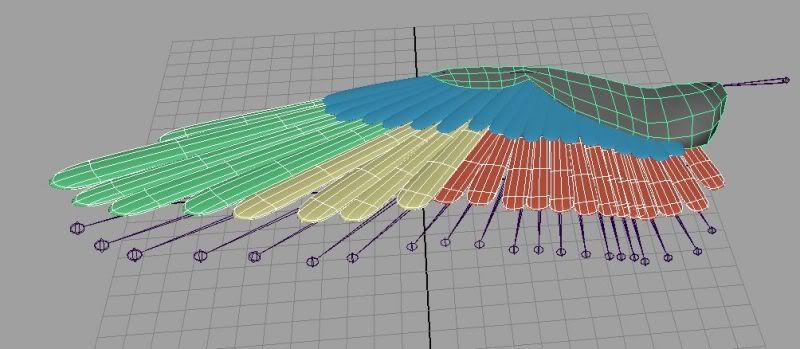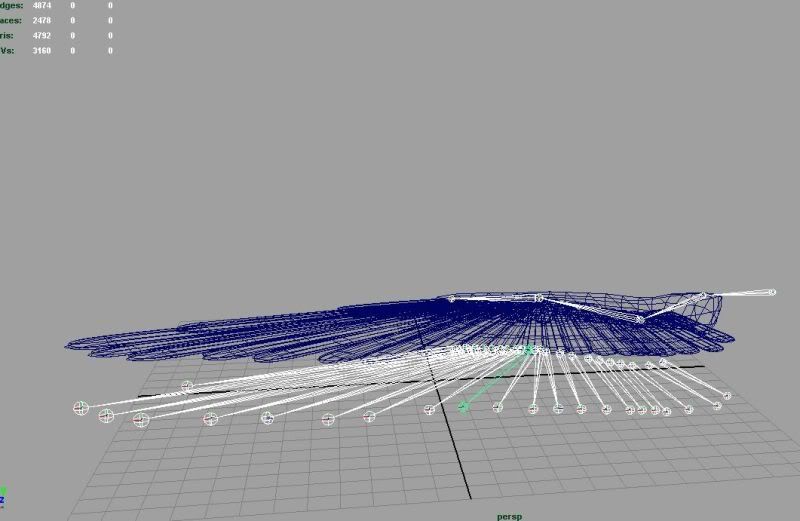 As you can see, the bones are not placed within the feathers yet (to mostly avoid confusion at the moment) as I am unsure of how to proceed.
Thank you for any help!