I'm pleased to announce the immediate availability of the updates for DeGamma (0.41) and Storm Tracer (1.39.06) for Cinema 4D R14.
These new updates are significant rewrites taking advantage of new changes and additions to the Cinema 4D API in R14 that allow for tighter integration and better structures and memory management.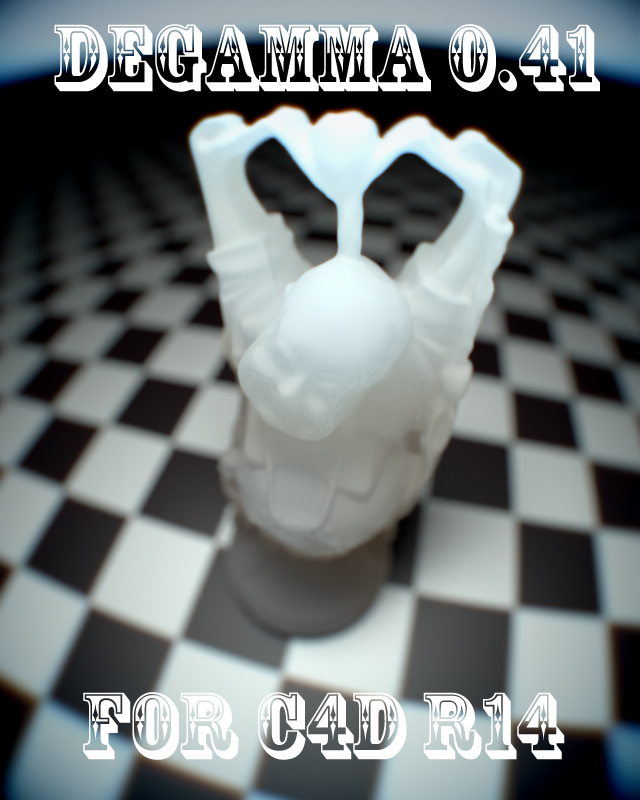 DeGamma 0.41 is now much more tightly integrated with the Physical Renderer, supporting blurry effects such as depth of field within all of the Fishy Distorter lens distortion effects, including "Little World". This includes features such as custom bokeh shapes and blades.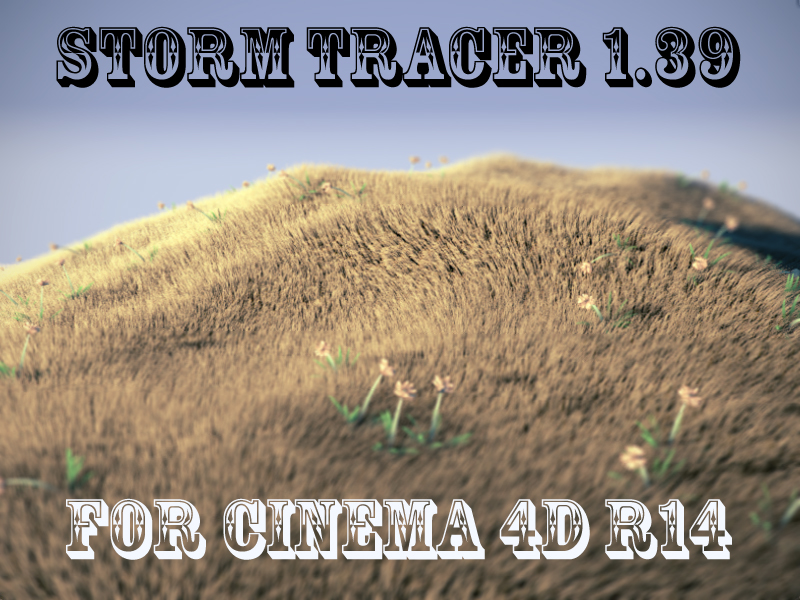 Meanwhile Storm Tracer 1.39 has had it's data structures overhauled using the R14 memory management. This means faster render times due to faster pre-passes and lower memory usage when dealing with large particle counts.
In addtion on the PC side the pre-passes have been multi-threaded where possible leading to a further substantial speedup on the Windows platform.
The Storm Brush has been overhauled and now will automatically add in both Null objects and Storm effects into the scene if either no object or no Storm tag is selected when starting a stroke, and also now has the option of a color to paint with.
Surface color sampling has been updated to allow control over what is sampled whether that's the illumination of a surface, shadows, transparency or reflections from a surface.
Bump now offers an option for a shape of "Normal" which uses the Storm Particles velocity to set the particles surface normal when rendering with Lighting enabled. This works in conjunction with the new Surface Sampling option to allow for a more realistic object dissolve effect that now reacts and behaves as expected with relation to scene lights and shadows.
Storm Tracer is available from thirdpartyplugins.com here :
http://www.thirdpartyplugins.com/stormtracer/
And DeGamma is also avaialble from thirdpartyplugins.com here :
http://www.thirdpartyplugins.com/degamma/
Further information can be found through the above links.
Storm Tracer 1.39 and DeGamma 0.41 are free updates and are available for immediate download by existing customers running Cinema 4D R14. Anyone wishing to update their DeGamma or Storm Tracer serials from an earlier version of Cinema 4D should follow the instructions given on the Third Party forums here :
http://forum.thirdpartyplugins.com/...pic.php?f=8&t=3
Enjoy!