Hi guys!
Everyone who needs a NormalMap Generator for Mac, Linux and whatever...:
I have build my own online in-browser free normal map generator.
It's totally free and no upload required but perhaps only for small jobs (not this crazy awesome stuff you do here).
Perhaps it could still be useful for someone.
http://cpetry.github.io/NormalMap-Online/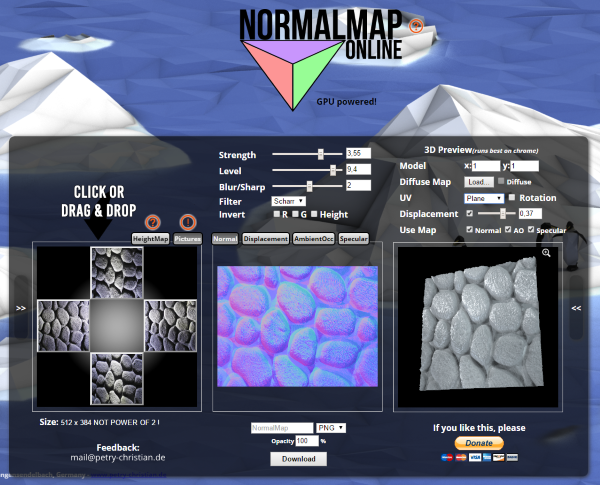 I would appreciate feedback and comments!
Greetz,
Christian