Hi,
I'm trying to find a way to mirror the UVs without changing the vertex order. That means, NO GEOMETRY MIRROR.
I work with zbrush and since I want to sculpt to get the shape right to do the UVs, I always end up with non-symmetrical UVs. I would like to know if there's UV tool that would enable me to do that.
Anything that screws with the vertex order will make it impossible to import the UVs back in zbrush.
I'm using Maya and 3dsmax but if there's an easy-to-learn software that does it, cool.
Here's an example of what I want to do (photoshoped)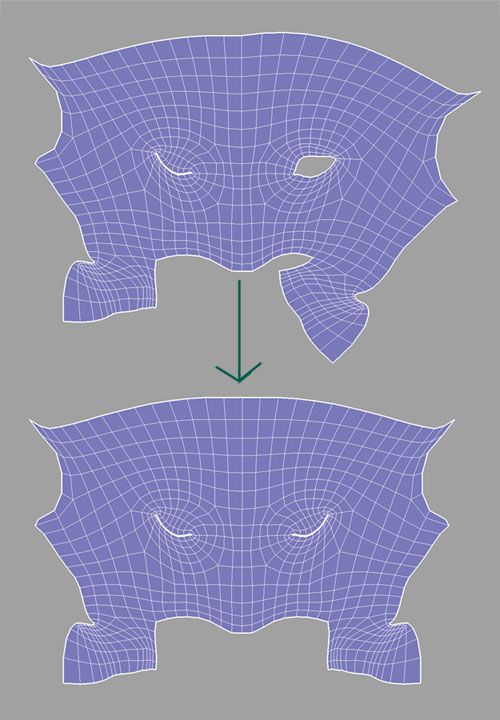 Thanks!