Hi, I'm new to this forum. I dropped by because I recently came across a model and set of textures from a Japanese game.
The mesh in question:
Now, it looks like an ordinary mesh (albeit low-poly) but things get weird when I apply textures. Look at the above picture, and note that the 'wings' are mostly trapezium/rectangular in shape.
Now look at what happens when the 'wings' are textured.
And for the other wing:
It's bizzare because the wing textures actually render sections of the mesh invisible (rather than causing them to blend in with the background). As you can see from the pictures below, with the wireframe highlighted, the wings (in their rectangular form) obstruct the arm but fail to do this once textured.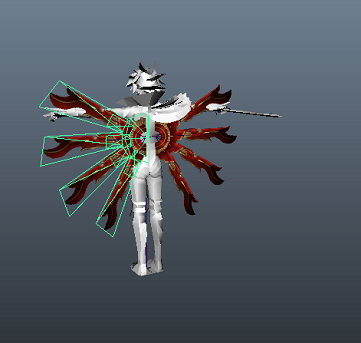 I'm curious as to how this was done. If you know, it would be great if you could direct me to a relevant tutorial. Thanks!