Hey, this is my first WIP on CGsociety - I thought I could do with some help and critique along the way.
I'm working on a portfolio and will be focussing on one complete realistic environment with a hero Excavator.
My background is in construction and will be the theme and I plan to pick a job similar to one from work which I'll recreate, I've not decided exactly what yet but I plan to do some concept sketches and make it a bit more artistic. So basically do the stuff that I never had the chance to try on salary (yet!
).
I've modelled this excavator over the last two weeks in 3DS Max, it's pretty high poly, about 11million. I'm using 2 sub-d's of Turbosmooth on most objects and 3 sub-d's on surfaces that are mostly curved.
Image was too large to upload here but this should work: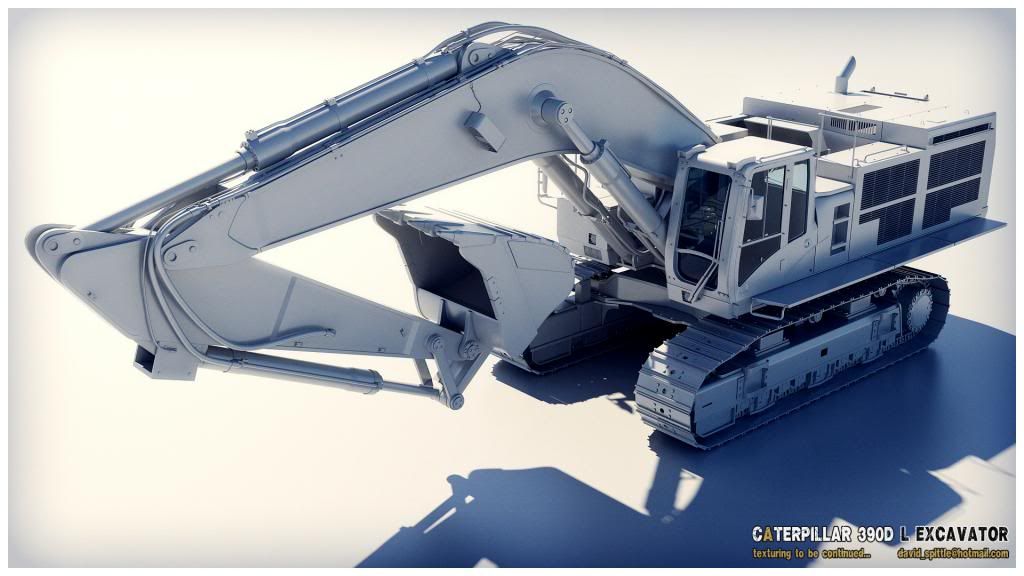 or here
http://www.flickr.com/photos/476766...in/photostream/
I'm not sure the approach I'll use for texturing yet. Anyone able to share some ideas on how they'd tackle this? I'm planning to spend about two weeks to finish the Cat texturing/shading.
Also would you tend to bake the normals into a lower res mesh or brute force high-poly-it all the way? I'm going to be producing stills and depending on how time goes - perhaps an animation - or I may save that for another project.
Cheers
Dave