At last some more progress... I usually spend a lot of time on feet
I tried to be a little honest with the mechanisms (just a little
)
This is how it looks after assembly: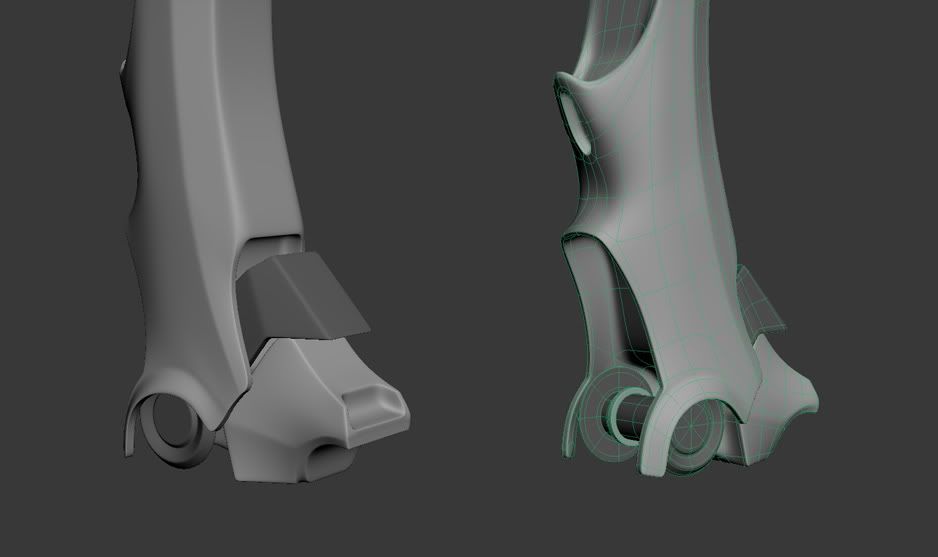 It's simple. If it looks bad in any ways please let me know.
But I'm facing a little problem with the topology here, I thought it'll look better if I make this ankle joint similar to the knee joint in the concept:
I'll appreciate any tips.