Quote:
Originally Posted by mister3d
I agree with this, that's a good observation. I think right now the clavicles there look too much down where their heads are...maybe its because of stretching and you will fix it later. I don't know how on references, but clavicles more often are straight horizontally than uplifted. 3d.sk references often have lifted arms, which lifts clavicles as well, or slouched posture.
Now the palm muscle could be more round there, especially for such a build person.

Please draw me what do you think how be more better the clavicles!
I do not found "total perfect" reference body, (I have many 3d.sk references too, but this references are 4 years old, maybe now I can find better references there), so I see many reference of many bodies, I do not follow only one reference body, I build my character from many references.
You are right! But the hands has changed before. I will show you later.
in front view: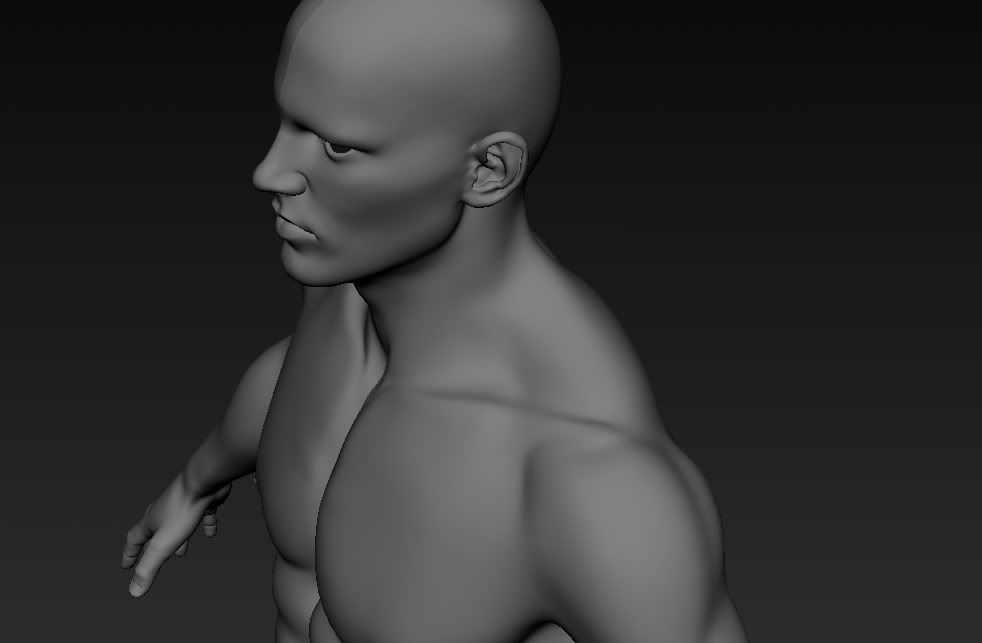 arm down: