Hi all i'm new and this is my first time to post artwork here. I haven't been active for a long time in art sites and i'm trying to get the spirit back by being a member of cgsociety. I got inspired by wonderful works of artists in this forum.
I wanted to do an artwork of Thor in the movie. I will make this as my first WIP. First I found really nice pic of
Chris Hemsworth
that I want to use as reference.
Then I started this last week and did an anatomy sketch of him with a stand pose.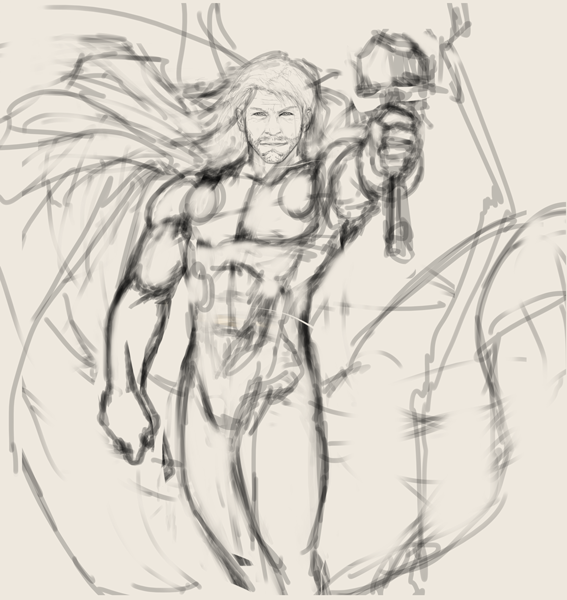 Next WIP I started to sketch details in his clothing: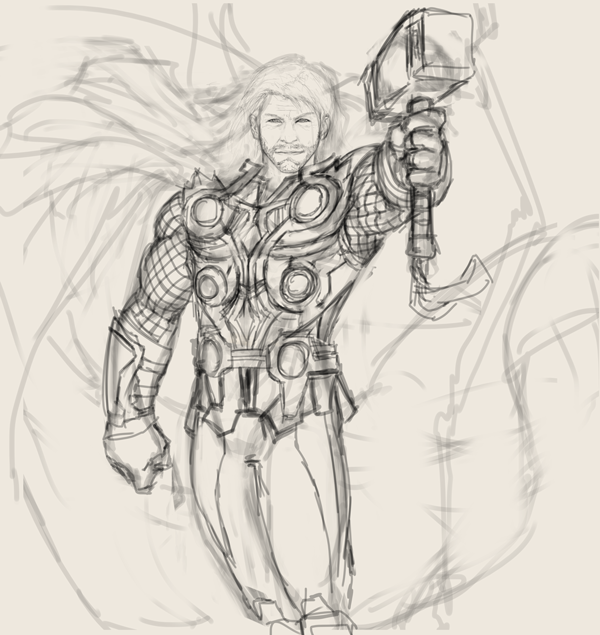 Then I started to brush some details by starting with his face. It might not turn out as same the reference, but I wanted to have a different feel of him. It might also change with color later on :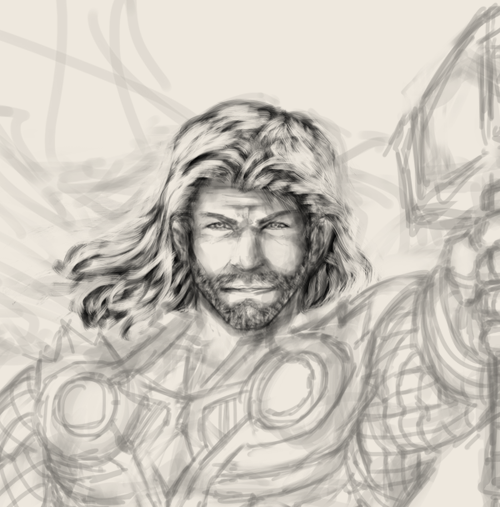 And so .. I will continue this later on my free time. I would like to take constructive critiques for improvements as I move along the process. I will appreciate comments coming from professional people in this forum