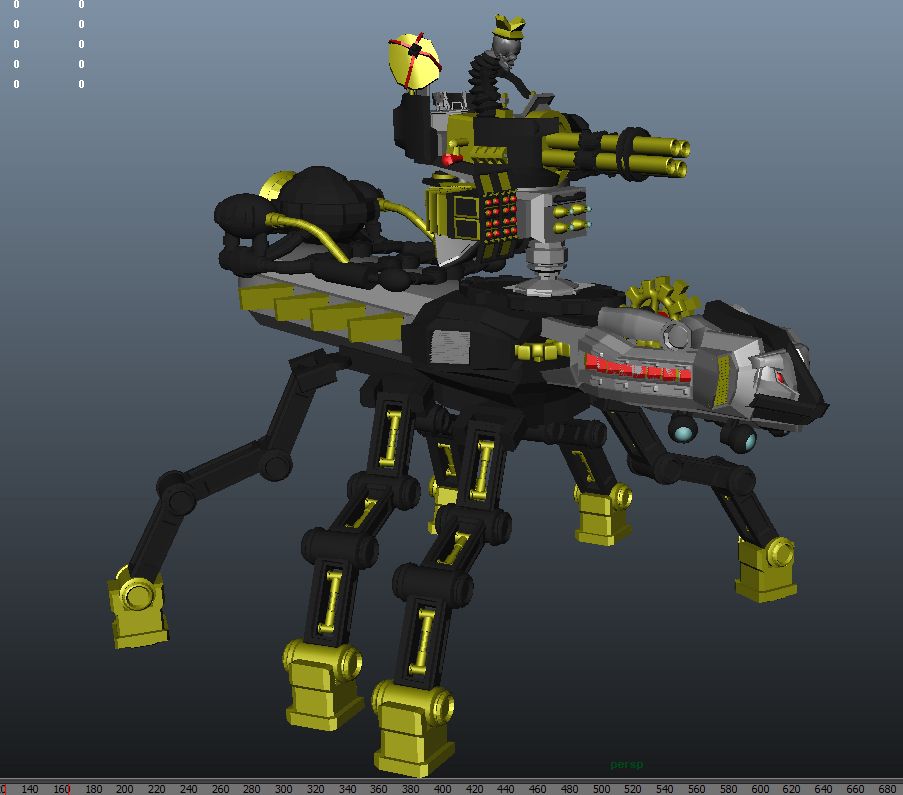 I've been at this the last for the last couple of days. My robot critter still needs some realistic metal textures, the skull head to be on fire, and other stuff I'd like to do but the animations are what I'm trying to get worked out right now.
He can take a single step forward but I'm trying to loop this then stop. The total animation should be about 8 seconds like where he takes 3-4 steps starts firing his machine gun, 2-3 steps later kneels down, fires rockets, then gets up and walks away.
I'm not sure how to key these frames. The graph editor allows "infinity" loops but I don't want him to walk forever. The dope sheet lets me copy and paste frames but that makes the legs jump around. The only alternative I can find is to manually key these by hand.
is there a faster, more intuitive way to do this?
Here's his first couple of steps.
http://www.megafileupload.com/en/fi...BasicWalkCycle-
This is an older render. The gears now turn correctly on a loop and the whole thing moves much more naturally.