Hi all, it was recommended I get involved in this challenge just to gain some experience and to have something to work towards - because of this, don't expect my work to be incredible, I'm really just here for participation.
For my piece, I have chosen to recreate (using 3DS Max) the
Applied Cryogenics
building from Futurama which is a key building in the show's story as this is where characters from the past such as Fry are frozen and sent to the future.
Here are a few reference/research images which I have gathered: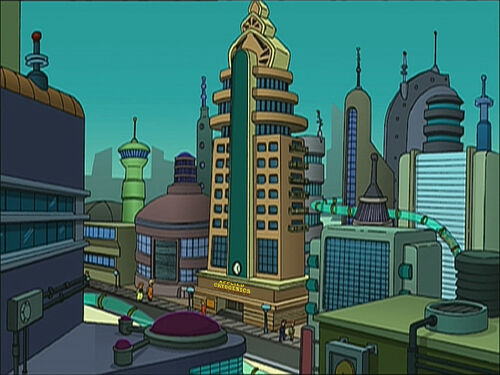 As far as I'm aware the close up image of the front of the building is out of proportion and this is something I will have to take in consideration, although the image is still useful for detail purposes.
I'll follow up this post with a screenshot of my scale/measurements work.
Thanks for looking!