Hello all. First time I am jumping into the deep end on this. I figured I'd go for the challenge and mainly, I hope to learn a lot along the way.
Jayce and the wheeled warriors was one of my favorite shows. It was a French/North American animated TV show which was first broadcast in1985. It was produced by DIC Entertainmentand animated by the Japanese animation studios Sunrise, Shaft, Studio Giants, Studio Look and Swan Production.
I want to do a scene with Armed force and the Vehicle incarnation of Saw Boss in the midst of a tussle. Maybe, I can actually get around to doing Jayce himself. I am not sure how much I will be able to do in the time, So I will start off with Armed Force first and see how things go from there.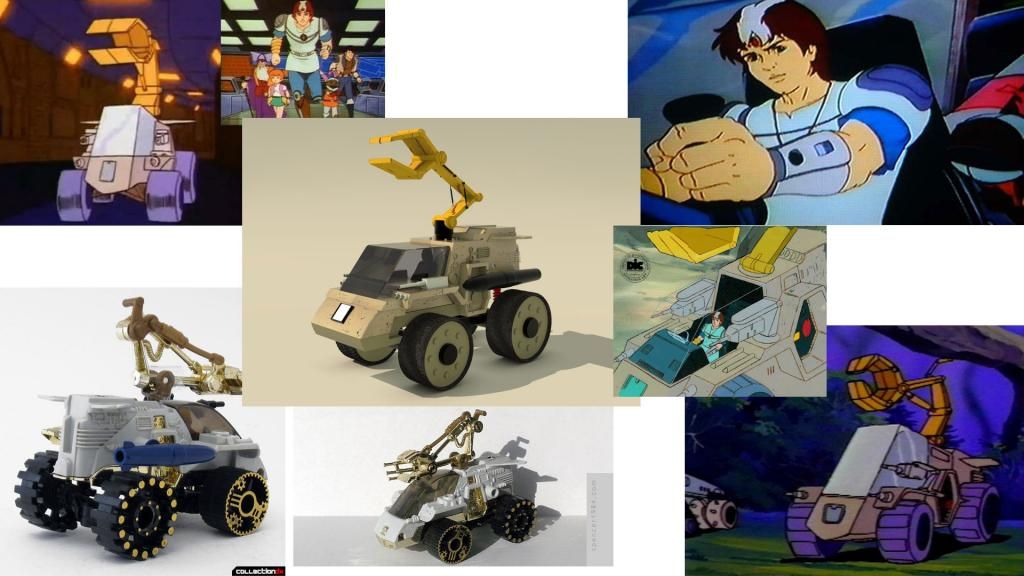 One of the things I realize is that there don't seem to be too many references save for going back and making many screen-shots. There are also, surprisingly, not very manyCG versions of any Wheeled-Warrior stuff out there. (At least from my first few searches) So it looks like I will be making lots of guess-work here and there. The shape of the vehicle is pretty simple. Armed force is like a cross between a jet-cockpit, a jacked-up moon-buggy and a back-hoe. So those are vehicles that I will be using for references.
I also see where I want to rethink the arm design a lot. So that Is something I am looking forward to tackling.
There is a 3D concept in the above image by Lecaiman over at blenderartists.org
I have started blocking in already. I will begin painting in details to see what works before heading into detailing the model.
I know I am going to have fun on this. if you guys have any feedback, it would be MUCH appreci-loved.