Thanks! Glad you like it.
Here's the finished upper leg with inner frame for the knee (RMB>ViewImage> +, to enlarge):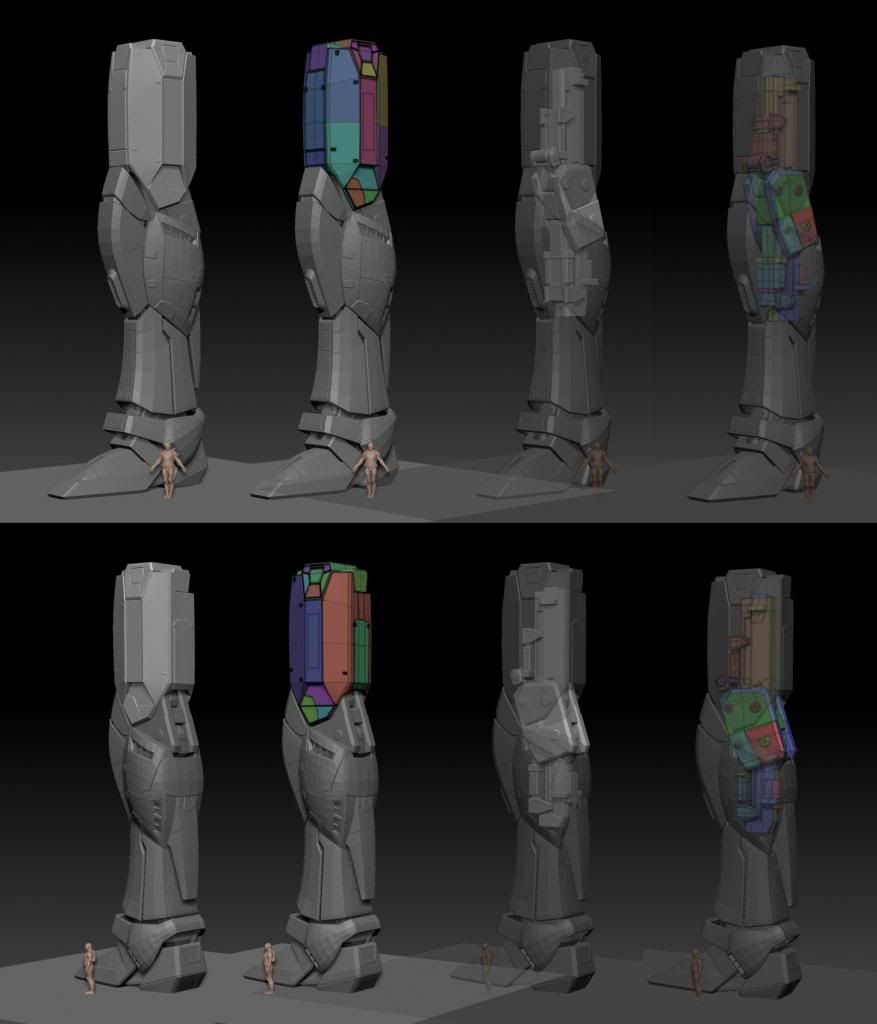 Same deal as with the previous image, as far as ironing-out of some glitches are concerned.
It's getting tight. More than 24 hours left and Roberto has already posted the final thread .....
Cheers!