Hi everyone, thought I would join cgsoc and get a thread going, and get into the community too! Little did I know I actually had a account I made ages ago!
Anyways I want to make a career as a character artist, and it has recently come to my attention that my anatomy sucks so i'm gunna work through sculpting the human body first then make my way through animals and other beans.
So to start i'm going with my weakest part and working my way around the body.
So here's a Hand.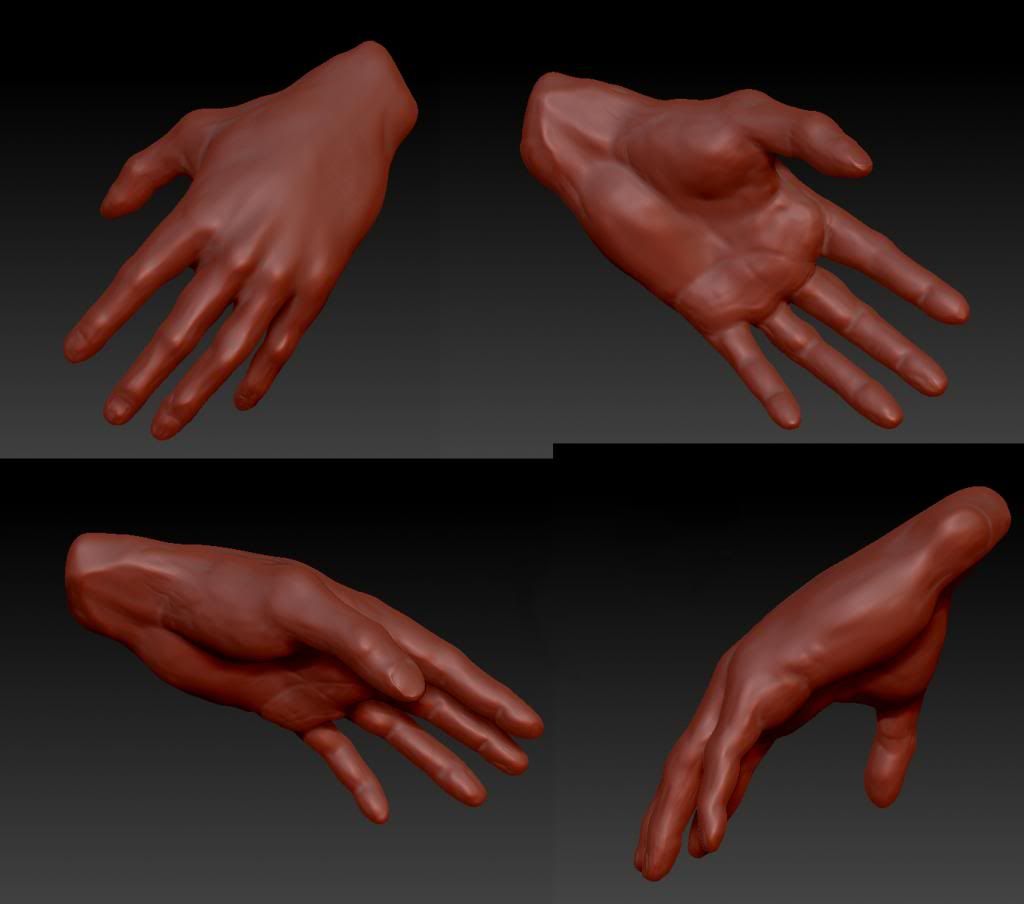 Haven't refined it so much, but here it is so far. I appreciate any comments and crits.