I need to simulate a chain reaction of exploding grain bins. the first one will explode, then a few seconds later the one beside it goes up. the ultimate sim will have 4 bins in a row but to make testing faster i'm simming with just 2 until i get a suitable result. if you're not familiar with grain bins this is what i'm trying to match: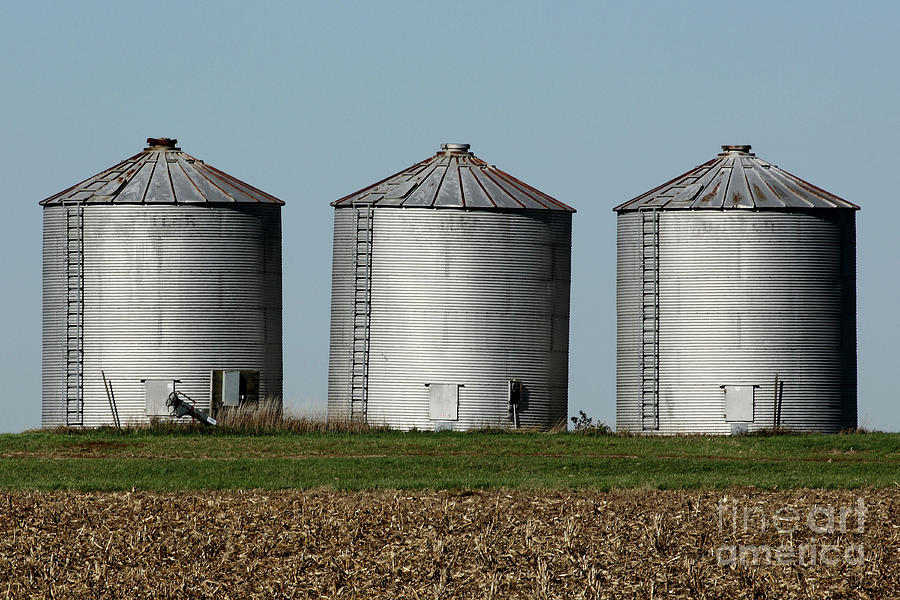 now i've tried a ton of experimentation with a lot of tricks and settings and i just can't get it to sim right. the main trouble i'm having is that when i set all my bins to be sleeping objects and run the simulation, they all stay still and solid which is good until the first RFbomb helper goes active at frame 8. at this point ALL of the bins, even the ones farthest from the explosion that are completely out of range of the explosion AND are not physically in contact with any of the moving objects, become active, dislodging pieces and beginning to collapse before the explosion that is supposed to demolish them can begin. now i do not have them set to infinite range in case you were wondering, but i've tried linear and exponential and they yield same results.
here is what the initial state looks like
and here is what happens at frame 8. the bomb that is active here is ONLY the one on the left yet pieces of the right bin which should be unaffected as they are out of range become active at the exact same instant.
what i need is for each bin to either remain completely intact until it is blown apart by it's specific explosion or have the bins remain intact except for where they are physically struck by moving pieces from the adjacent explosion. what i can't have is all 4 bins simultaneously cracking all over at the moment the first explosion occurs.
now before you tell me to check the documentation on the rayfire website, i have, and i've watched all the video demonstrations which is why i tried making my geometry deactivated and using the "activate by force" and "activate by geometry" methods. these methods solved my original problem of bins breaking apart too soon, but created another.
the problem is, i'm using the glue feature to adhere groups of prefractured pieces into groups that are logical breaking points for the real geometry i.e. i have large sections of the roof and rings of the metal bands of the bin grouped so that it won't break apart into little bits and look like clay but stay in strips and break apart like sheets of metal. but when i use any of the activation options for deactivated geometry what happens is rayfire disregards the glued groups.
this is frame 19 of my sequence where all objects were designated sleeping. it suffers from the issue of all objects becoming active at the instant the first bomb goes off but a few frames into the actual demolition looks great - large chunks of metal bands and roof slats stay grouped in a much more believable way. i want my demo to look like this just not suffer from the premature demolition problem.
now here i've made ONLY the bin on the right "deactivated static dynamic objects" and set if to be activated by force. the bomb beside it which when all are sleeping DOES NOT set it in motion, it remains inactive till the bombs inside it go off. now ALL my problems would be solved except... when you activate inactive geometry Rayfire disregards glued groups! as you can see below, as compared to the shot above which looks like tearing metal sheets, without glued groups the bin looks like it's made out of tinder and shatters into a million independent fragments!
So if anyone out there has experience with rayfire, please help me out. i need to:
A) understand why the bomb activates ALL SLEEPING OBJECTS in the scene, even when out of range and figure out how to stop that or...
B) i need a setup using deactivated dynamic objects which will allow me to selectively activate each bin at the right time but maintain my the glued groups.
Help me CG society, you're my only hope!