Hi,
I'm making a character with a high density displacement map through the "VrayDisplacementMod" modifier.
The problem I get is there are holes in the mesh, mostly at the seams. I've tried checking the "Keep continuity" and played with the "Edge tresh." value. Nothing changes.
To see if there were holes in the mesh, I added simple spheres inside the head with a green "VrayLightMat".
Here's what I get: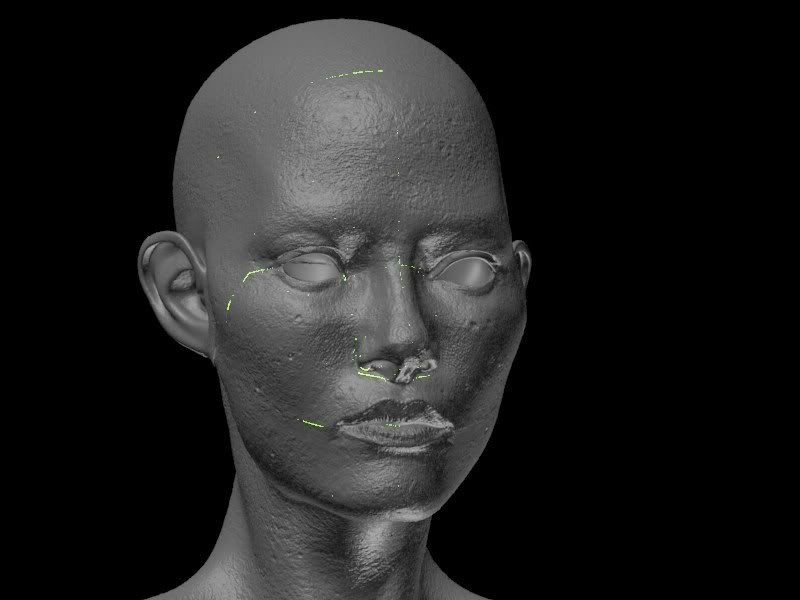 Thanks for helping out!