Hello everyone,
I would like to introduce our short film "Thousandth Street" published today. This is our graduation film made in 8 months including pre-production, shooting and post production.
We were 4 students to work on this project and we come from Artfx School in Montpellier, France.
The film was shot on green plate excepting the "rain sequence".
Thank you for any feedbacks and the sharing
The break of a police officer on patrol is suddenly interrupted by an unexpected event which he 
will have to face...
Réalisateurs / Directors : Alexis AMANT - Jérémy NGUYEN – Ghali OUAZZANY – Maxime SERVOISE
Image / Image : Alexis AMANT - Jérémy NGUYEN – Ghali OUAZZANY – Maxime SERVOISE
Musique / soundtrack: Perturbator
Montage sonore /Sound editor : Theo HOURBEIGT
facebook.com/pages/Thousandth-Street-Le-film/148898631970732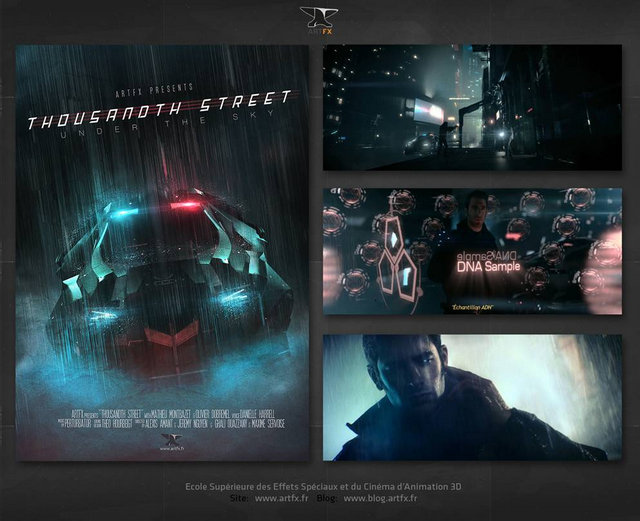 Movie:
https://vimeo.com/69375721
Making of :
https://vimeo.com/69374303