Quote:
Originally Posted by manja
thx. when you say too dark, do you mean that the shadows are too dark or that the whole lighting is not intense enough?

the trees, fern and nettles are made with the xfrog plugin for maya, the rest is paint effect.
I apologize I should have clarified.I believe the lighting in the whole scene needs to be more intense to fit the background image.
When I look at your image I see values similar to this:
Which is perfectly fine but in that instance you would need to change the background to a cloudy/rather dark day or build massive trees that block the sun and develop a canopy that lets little light in. But the background image currently is very bright and happy similar to those days that you would go out and enjoy the sun, the beach maybe even go swimming. But in your image it doesn't look quite bright enough, its rather dark and needs that extra light to light up those leaves!
To better understand what I mean take a look at this: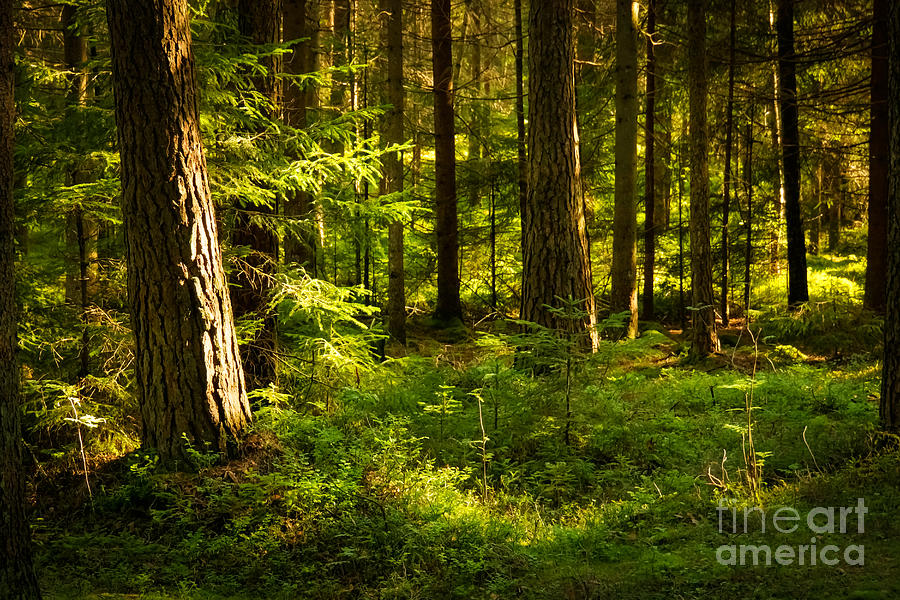 So this reference is even a little shadowy but the light peaks in through the canopy and lights up the ground, the leaves and the bark. It's creating shadows and light to dark values because the sun is illuminating the foliage.
Heres a good example from the movie Tangled.
You can clearly see where the tower is lit up and where its in shadow. See on the tower the higher it gets it climbs into the light and there's the transition into the lit almost glowing leaves? Thats precisely what I'm talking about your tower appears to be in shadow, but its soaring into the sky and should be getting beat down with light. =)
So if you apply proper lighting with your scene, I think it will really make this piece pop and well on its way! I look forward to seeing future updates!
-Ryan