Title: Rat Man - Titan Quest
Name: Iron Lore Entertainment
Country: United States
Software: 3ds max, Deep Paint, Photoshop
Iron Lore Entertainment
recently sponsored
Cgchatís
Comp 28. I was able to get permission to participate with the contestants using an actual asset for our game
Titan Quest
.
Here is how it turned out: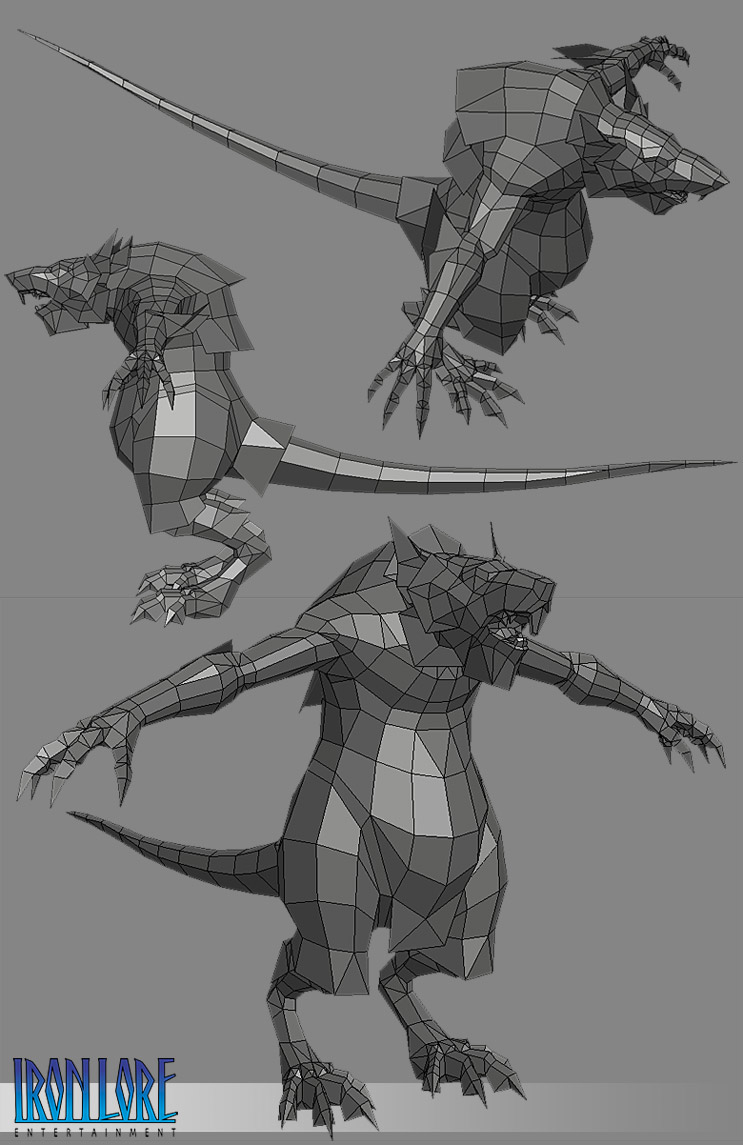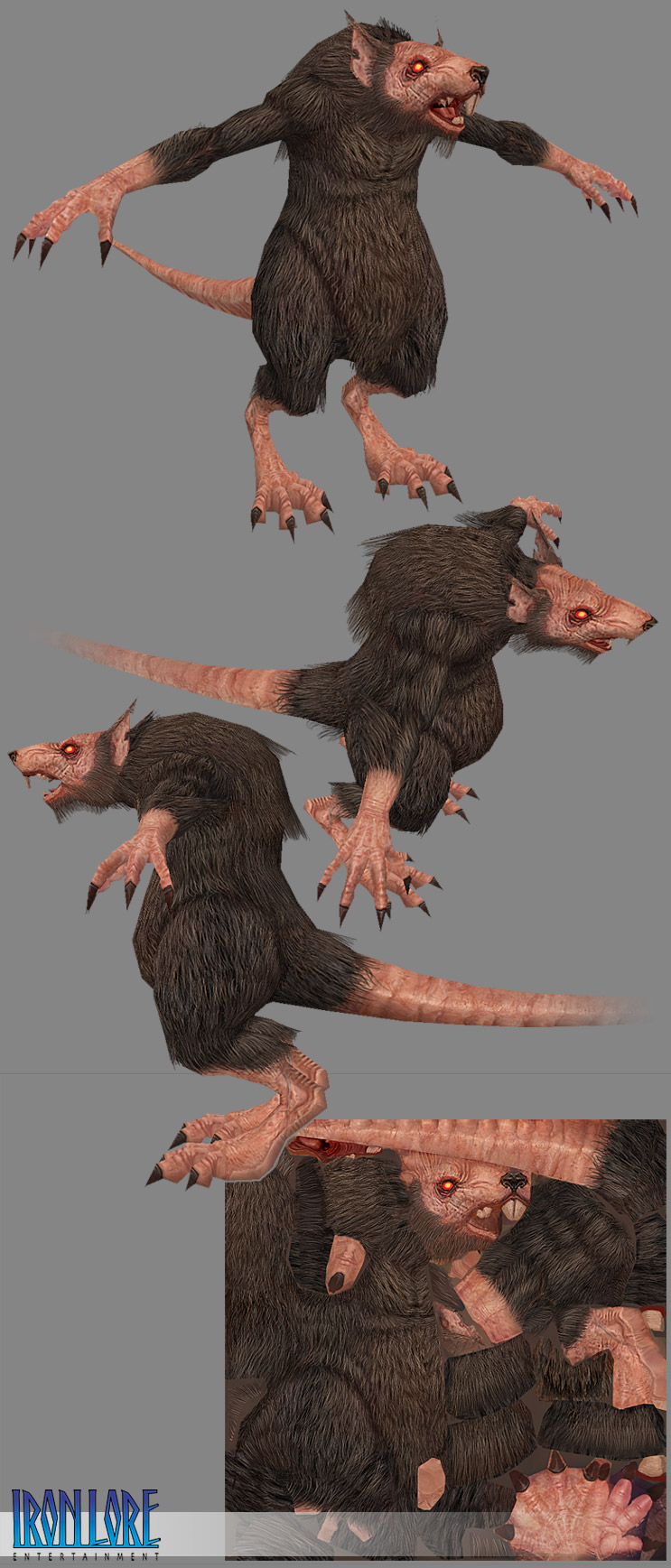 During the course of the challenge I was asked about my technique for texturing hair. I made this Hair Demo to show how I hand painted all of it:
http://www.bobotheseal.com/vids/BoBo_Hair_Demo.zip
Itís in .swf format as that was the smallest file size versus quality I could put together. Simply download the zip and open with your web browser (you need Shockwave installed) or with a Shockwave player. Iím working on getting an .avi hosted somewhere other than my server. :)
This was thrown together real quick. Itís in real time and simply shows a few techniques for achieving different types of hair and fur with some custom brushes. Itís basically the technique I learned from this great tutorial:
http://www.adobe.com/print/tips/phs...lhair/main.html
That tutorial also goes into how to create custom brushes.
and for fun here is his run cycle. Big ups to Brian Labore who rigged and animated this guy and to Rich Sullivan for helping me get started on the concept!
Here is the original work in progress thread:
http://www.cgchat.com/forum/showthr...&threadid=22308
- BoBo