I have a character running see example below.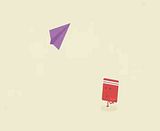 I would like the Slider Control to control :
The Y position of character's body (which is working ) and the scale of my shadow layer.
So when UP the Shadow at 70% and DOWN at 100 %
Is it possible ?
Cheers