Video resize problem in After Effects.
Hello All,
I have a problem with video size when replacing it.
For example, I have created a cube with six solids of 3in x 3in x 3in. Now I need to replace different videos with that solids frequently. See below image :
When I replace video or photo by ALT + Drag it becomes differnt size. Even I import and replace a photo of 3in x 3in, it becomes differnt size. See below image :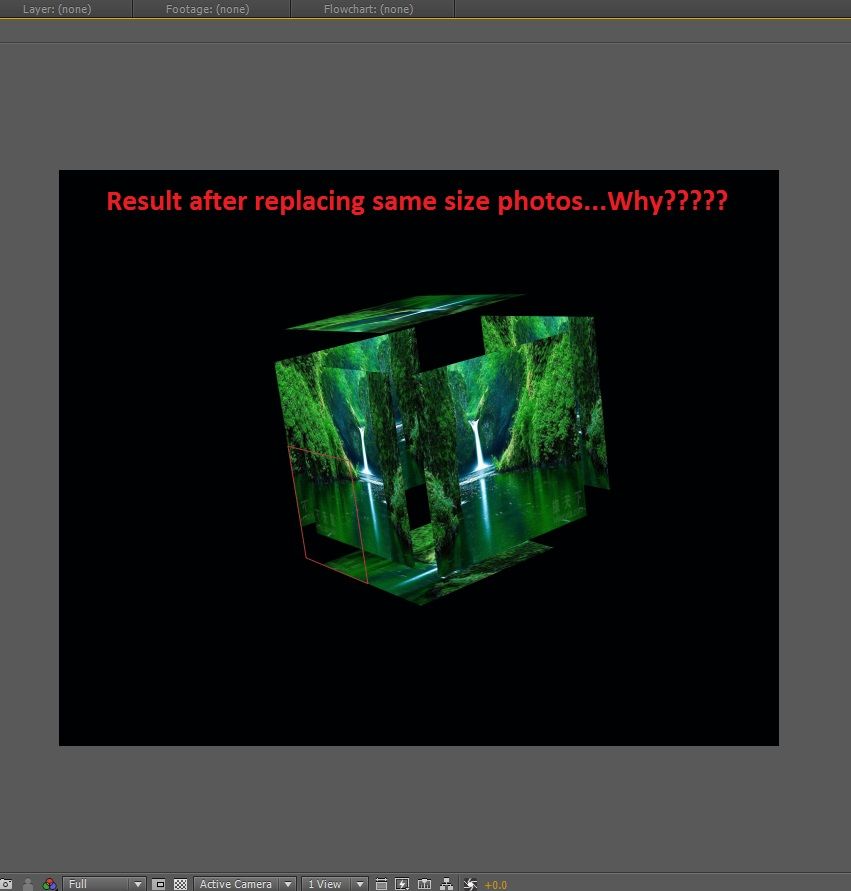 In short, I want to create some animations and effects using solids and then need to replace phots and videos with them frequently. So which is the fast and easy way for this???
At this time I have to resize it manually and it takes so much time.
I am sure that there must be some easy way. Please help me.
Sorry for my poor English. I hope you can understand what I want to ask.
Thanks in advance,
Vipati